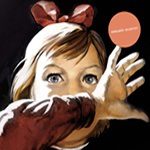 The Bersarin Quartett is a bit hard to classify. If a subgenre called 'lounge ambient' (not to be shortcutted to 'lambient', please) existed, the Bersarin Quartett would be one of the first to fit in. Or maybe even define it.
The Bersarin Quartett is not a quartet at all, as you might've expected: it's just "Thomas". Thomas "Bersarin's" music can best be described floating somewhere between Biosphere's 'Shenzou' and Cinematic Orchestra without vocals.
'Cinematic' this sure is: string orchestra samples are used to full effect. It's a widescreen soundtrack to non-existent films.
And it's full of mixed emotions….