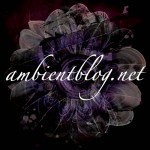 You can, of course, add http://www.ambientblog.net to your browser favourites and check this weblog manually.
But there are also many other ways to keep informed of new entries on this weblog:
Subscribe to the newsletter:
Mixcloud App:
You can use the Mixcloud app to access all mixes published here. Just search for "Ambientblog" (user) to find all info and mixes.
(Of course, you can also subscribe to the Ambientblog Podcast: all mixes are published there – read details below).
RSS Newsreaders:
Add this link in your favourite RSS Newsreader:
https://www.ambientblog.net/blog/feed/

PODCAST/MIXES-ONLY subscriptions:
The full blog feed (above) is different from the podcast (mixes) feed, which includes the mixes only.
There are many Podcast apps, so you can choose your favourite app and use the link below to subscribe.
(Some examples are shown below)
To subscribe to the 'podcast/mixes-only' version, use the link to:
https://www.ambientblog.net/blog/category/mixes-podcasts/feed

If you have Google Podcast installed from the Play Store, simply search for 'Ambientblog' and you'll find all the mixes and their extensive description. You can listen to mixes incidentally, or – even better! – subscribe to the podcast and never miss new editions. (Remember there are only a few updates a year: these are only the Ambientblog mixes – not the posts or the DreamScenes editions).
All mixes are available on TuneIn Radio. You can play them using their app or one of the many devices that have TuneIn Radio integration, such as Google Home Assistant or Alexa (thanks, Kelvin).
Click the link below to subscribe to the podcast in iTunes:



or manually add the podcast in the following way:
Click on iTunes Store
Search for Ambientblog
You'll find the AmbientBlog logo under Podcasts.
Click Subscribe
You'll find the subscription under Podcasts in the Library section.
To listen and download the podcasts:
doubleclick on the Ambientblog podcast logo.
You'll see a list of entries: either Get (=download) a single one or all at once.
Use the Play button to start listening to a mix
iTunes will download them to your iTunes media folder (as configured in Options/Advanced).
You can synchronise this folder with your iPod, iPhone or any other MP3 player.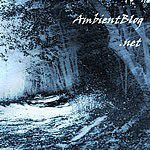 [total: 2,801 - today: 1]