"Ambient Music must be able to accommodate many levels of listening attention without enforcing one in particular; it must be as ignorable as it is interesting."
Brian Eno, Ambient 1: Music for Airports liner notes (1978)

---
What is Ambientblog.net?
This is a personal weblog about my current (ambient) favourites. I do not aim for completeness, because there is too much music – even too much góód music – to try.
These posts are meant as recommendations, not reviews. I write neither in-depth analyses nor poetic emotional descriptions: there are many other blogs with writers that can do that better and more eloquent than me. I try to keep the information short, just enough to (hopefully) raise your interest to check out the album. For that purpose, I will add the Spotify link (when available), but of course, I hope you will support the artists by buying their music if you like it. For that, I recommend using Bandcamp because I think they provide the best business model to support independent artists and small labels. (Most of these titles probably will not be stocked at your local record shop, but if they are, be sure to support them too!)
Apart from these recommendations, Ambientblog features two types of mixes that I heartily recommend checking out: the Ambientblog mixes – which are complexly layered collages, downloadable, also available as a podcast (check the "Follow" page on how to subscribe),
and the monthly editions of DreamScenes (a monthly radio show on Concertzender Nederland) that are available on-demand afterwards.
Both Ambientblog Mixes and DreamScenes can be found on Mixcloud, too.
Of course, I hope you'll enjoy what you find enough to become a regular visitor. Feel free to react, comment and suggest!!
---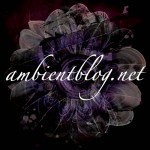 "Peter van Cooten has been supporting experimental music for almost his entire life. A former broadcaster for Dutch national radio (his program Folio, which ran for three years between 2006 and -09, was one of the highlights of European broadcasting) and a passionate fan of deep atmospheric sounds for decades, van Cooten has turned his personal homepage into an intimate platform for the ambient community. On the one hand, it serves as an archive of his activities, which range from end-of-the-year collages to a plethora of reviews. On the other, it is a great place to keep up with recent developments, the focus being less on long feature stories or interviews and more on recommendations and on providing access to inspiring new music – it is hard leaving his page without having found at least a handful of new personal favourites. AmbientBlog may not be the most hyped music mag out there. But it's here to stay and support the scene for quite some time to come."
Tobias Fischer
---
Who am I
Well, who am I? If you want to know, here are some details:
My name is Peter van Cooten. I live in Utrecht, Holland.
I have been playing all sorts of music for the bigger part of my life. Have DJ-ed for some time, worked in a record store, collected music, collected music, collected other music, kept on collecting when quitting the record store…etcetera, etcetera…
A lot of the music I collected is now sold online since I ran into space problems at home. It turned out there's so much new music that I rarely replay older albums. Seems there's not even enough time to listen to new music more than once…
Although my musical taste varies by the moment, I've had a definite passion for 'Ambient Music' through all these years – starting in the early seventies with the 'Cosmic Rock' of Klaus Schulze and Tangerine Dream…and with increasing interest in the ambient music as defined by Brian Eno.
In ambient, I have become a hardcore drone addict (in my opinion 'ambient music' should definitely never have a dance beat, although 'Dance Music' can have an ambient atmosphere….get it?).
Apart from electronic music I was a dedicated funk addict (George Clinton & family, any funk 'uncut') since the late '70s. And I've been playing Reggae since the early '80s and never got bored…- So maybe I'm a bit hard to profile.
I'm especially interested in all music with a twist, defying genres and crossing borders. My musical heroes always seem to be people that cross genres and synergize different things. People like Bill Laswell (who created beautiful ambient, as well as beautiful funk, as well as beautiful world music, as well as (not so beautiful) jazz-core), Nils Petter Molvaer (combining jazz with dance and ambient), Brian Eno, Adrian Sherwood, just to name a few.
Some years ago (starting in 2000) I was invited to create a long-form ambient-electronic mix for Dutch National Radio NPS. These collages became a yearly tradition and I am very proud of some of them (all of these mixes are features on this weblog now!). I continued to create them for various dutch NPS radio programs until in 2006 I got involved in compiling a radio show for dutch national broadcasting organisation NPS, called Folio.
Late 2009, Folio was cancelled, together with some other experimental radio shows – thus eliminating almost all experimental music from Dutch national radio.
This was the moment I decided the Internet was a better platform for 'niche' music like ambient electronics.
Note:
all my contributions to the Folio radio show are currently archived at the Folio_Archive Mixcloud page.
I decided to 'upgrade' this weblog and give it more attention to create an alternative for the radio shows.
I will be publishing all previous ambient mixes. They will be downloadable from this website, but also as a podcast: so from now on it's possible to stream/download or even to subscribe to them via iTunes or Winamp. After publishing all mixes from 2001-2009, this weblog will also feature new mixes and collages, as well as the usual reviews (or better: 'recommendations').
Grounding Sounds:
If you're interested to hear some of my all-time favourite tracks, a bit of my personal musical background, check this "Grounding Sounds" mix from 2013. No ambient content, BTW…
"Nothing is good unless you play with it"
(George Clinton)
---
What is Dreamscenes?
DreamScenes is a 'subset' of Ambientblog.net (https://www.ambientblog.net ), but is was also the name of one of my first mixes.

Ambientblog features short 'reviews', but the true heart of it are the ambientblog mixes that you can find there (and which are also featured on the USB).
DreamScenes originally was a 4-hour mix that was created for Dutch National Radio in 2001 (can you believe they actually broadcasted a 4 hr mix uninterrupted on a Sunday Evening?)
Over the years between 2000 and 2009, I created this kind of mixes for Dutch public radio NPS/VPRO on a regular basis. When the radio shows were cancelled in 2009, I continued to publish mixes on Ambientblog.net, there are over 60 now.
(Of course Ambientblog also presents short reviews that I prefer to call recommendations, since I do not pretend to be a music journalist and do not write extensive analyses)

The Ambientblog mixes characteristically are rather complex: they are not 'mixtapes' featuring full tracks, but a collage of mostly short fragments that are layered in such a way that the music may get a different connotation.
To me, they often feel like a movie soundtrack.

Since these mixes take quite a lot of work to create, there are not many of them – about 4 a year on average.
But there is such a lot of great music released that I started to miss the radio shows that I was involved in. These shows simply presented the music, not in complex mixes but in 'head-tail' sequences, presenting full tracks in one continuous flow without spoken introduction in-between. These are more like 'mixtapes' in the classic sense. They are much easier to create than the Ambientblog collages, though I still pay much attention to the sequencing of the tracks, which should feel natural from beginning to end while at the same time including different varieties of ambient/electronic/experimental music.
This became a monthly  Mixcloud series called DreamScenes.  

So… in fact it depends what exactly you are referring to with DreamScenes. Are you talking about the Ambientblog mixes (that are on the USB too), or about the Mixcloud series? They are quite different in nature, though they both cover the same kind of music.

(Short fact: Ambientblog was originally called DreamScenes, named after the original mix. But at the time it was also the name of some kind of animated video wallpapers and that was rather confusing in the Google search results.. So when I decided to intensify the blog in 2009, it was renamed to Ambientblog)

What working method do you use to create the sets? Dave Michuda who we both know at Low Light Mixes, for example, picks some tunes by their titles. Whereas me I'll usually go with an overarching working title?
For this, I assume you're talking about the ambientblog mixes.
I don't usually begin with a fixed idea. I start out with sorting a collection of tracks by their nature: dark, light, acoustic, electronic, effects, fieldrecs, and 'anchors' (I mean more melodic pieces which may bring you back to reality a bit, to avoid drifting too far off)
Then I search for an opening track that feels like a good start. From there, it is really like creating a 'collage', searching for fragments that match, or that bring some kind of tension, to build further on the preceding fragments. From there it seems the music selects itself even though that sounds a bit cheesy. I try to keep a certain kind of storytelling flow, balancing 'light' with 'dark'.. I always feel there should be a kind of tension to keep it exciting enough, the mixes usually aren't the kind of sounds you would use in a Reiki or Yoga of whatever kind of New Age-like session. I like it when some parts become almost frightening. But even though I don't usually choose it on purpose, the mixes usually end with a hopeful – although often melancholic – note.
The title usually comes up when the mix is finished. Often it is inspired by one of the tracks included.
The human psyche tends to look for correlations, so when the title fits the music, the music will also fit the title….

There are exceptions, however: the 'Hum in the Room' trilogy was created around that theme, using the Philip Glass track 'Changing Opinion' as a starting point. So, in that case, there was a concept from the start.

What software have you used to create Dreamscenes sets in the past? For example, I've used Acoustica (Hydrogen Cafe) Mix craft  (Michuda) and Ableton (several).
I work with Adobe Audition. That's it. The basic multitrack setting. Though I cut longer tracks to pieces and sometimes use only outrageous short fragments, I always use the original (stereo) mix and no extra effects are applied.
Apart from volume levelling to match the other tracks of course. (And L/R-C-Ls/Rs placement in the case of the surround versions). And a lot of long fades. 
Muttley (Mick Buckingham), Subversion 
---
 Sphere Magazine:
… Second is Dutch blogger, radio broadcaster and DJ, Peter Van Cooten. His weblog, ambientblog.net works as a platform for mix sharing, historical archives and ambient appreciation. Understated but informative, his blog provides a community for musical collages and reviews, leaving focus purely on the music of which it celebrates. Peter's extensive knowledge and passion is a rarity that can't be rivalled.
Sphere: What made you create the website?
Peter: The dutch review magazine I was writing for years ago was hardly presenting any ambient/electronic music reviews because it was focusing on indie rock music mainly. That's why I decided to start a dedicated blog featuring short reviews and recommendations in 2004. It was called "DreamScenes" first. At that time, I was also co-curating a radio show on Dutch National Radio that presented contemporary electronic music ("Folio"), as well as making ambient music mixes for some other national radio shows. In 2009, these shows were cancelled because the broadcasting organization stopped all experimental shows – of course, they attracted too few listeners.
That was when I decided to 'boost' the weblog and continue my activities there. I assumed that, although ambient/electronic music is about the nichest-of-the-niche, it would be easier to find an audience worldwide via the Internet than local via a radio show. That proved to be true: slowly but surely ambientblog.net gained more readers from all parts of the world. It got more reactions than the radio show could ever generate.
Ambientblog is based on two main activities: presenting ambient/experimental music mixes to download or play as podcast stream (there are currently over 50 hours of mixes available), and presenting short reviews and recommendations with the ambient/electronic/modern classical/experimental music genre as its main focus.
Sphere: What is your favorite ambient album and why?
Peter: I find this question unanswerable, since there are so many, and my favourite album changes a lot – it also depends on the mood I'm in. There are many different favourite albums and with picking out one or a few I would do short on many others. That's also the reason I do not make end-of-year lists, a yearly activity that is so very popular with music enthusiasts… I guess that if you browse through the ambientblog.net reviews you may get a good idea of my personal taste. Though not all of those are my 'favourites' of course.
Sphere: Who is your favorite ambient artist?
Peter: Same problems with this question… How does one choose a 'favourite artist'?
Although I don't really play his recent albums very often, historically speaking I must mention Brian Eno here because he unlocked the genre and defined it in the '80s. His definition of 'ambient music' ('ignorable as well as interesting' ) is definitely close to mine. But there are others: Thomas Köner, especially, has created work that never ceases to amaze me. If you would check my overall last.fm profile, you'd notice that two artists –both dutch, incidentally- take the lead positions: Machinefabriek and Michel Banabila. So they should be mentioned too, I guess.
Sphere: Are you into ambient art as well as music?
Peter: Not exactly sure what the definition of 'ambient art' exactly is, but I definitely like multimedia art projects and visuals that support ambient/electronic music. But while looking at 'ambient' visuals, I find that I have a shorter attention span than when listening to ambient music soundscapes.
One treasured example is Brian Eno's "77 million Paintings" software (which can be run on a PC, but when you do you can't use it for anything else – I always thought it should have had a screensaver option). It would be nice to be able to play that on a large flat-screen in the living room, accompanied with its music (preferably in surround). But that was not the setup it was originally made for in its time.
Sphere: What do you see for the future of ambient music?
Peter: Well….it's getting bigger, there's more interest, it's growing and it's branching out. I'm lucky that younger folks are discovering it too….  I guess computer gaming has helped that massively: there's a lot of ambient music in computer games, as well as in movies, enhancing the atmosphere dramatically, so a lot of people listen to ambient music often without even realizing it. It may help increase interest in the music when they encounter it outside of gaming or movies too! The digital revolution has also helped a lot: distribution via the internet has made a lot of music available, that otherwise would never have been found (not always good music, by the way).
My favourite record shop will never stock physical albums of the kind I'm talking about because the public demand is too low, and so the financial risk of overstock is too high. But the small DIY-labels or the artists can now reach their public and sell their work directly. In the last few years, I have access to a mass of music that would have been unthinkable 15-20 years ago!
I also notice there are more concerts and more festivals presenting ambient/experimental music and more people showing up there too…though 'true' ambient music is not very fitted for a live situation, in my opinion. There's always too much noise distracting you from the music. And in the end, a guy tweaking a laptop is not very interesting to watch. I think ambient music is better suited for (art) installations
At this point, I realize that we haven't even defined what exactly is "ambient" music at all. And it's hard to define since it includes the 'classic' ambient (as defined by Brian Eno), as well as atmospheric dance music, lounge music, new age music and a million other derivatives. And there's a trend to branch out further into different crossover territories: in last years I saw some ambient music labels slowly moving into psych-folk and other acoustic psychedelics. There is a lot of great drone music, but there are also a lot less interesting copy-cats… so I guess people sometimes get bored within the strict style and move on to further experiments… Which is great because it keeps the music alive. But I guess it will be even more difficult than it already is to refer to 'ambient music' as a genre definition. Everyone will have different associations, just like talking about "Rock Music", or "Jazz Music". If I say I really like "Rock Music" you still won't know anything about me…
Sphere: Do you think art influences ambient music and vice versa?
Peter: I have no answer to that. I guess it does. Music and Art are always influenced by the era they are created in, so they'll also influence each other. So I think the answer to that question could never be "no". 😉
Sphere: What do you think has been the most successful sub-genre to come from ambient music?
Peter: That depends on what 'successful' is. I think atmospheric soundtracks for games and movies are very successful, and it's probably one of the few fields where a composer might actually earn some money, so it's also successful in that respect too.
Ambient music interest often goes along with interest in modern classical music from people like Johann Johannsson, Max Richter, Nils Frahm etc. – a successful genre, too, but in fact, that's not a sub-genre from ambient music at all.
Possibly the most successful subgenres are the genres that crossover to different genres to reach different audiences. Like, for example, the ambient-dub techno from Basic Channel, BvDub, etc – or the ambient folk from artists like Grouper and Benoit Pioulard. But that's all 'successful' measured in audience size and sales counts, I guess.
Sphere: Describe how the term 'ambient' makes you feel in three words?
Peter: Aware Of Environment
(interview by Amber Ainsworth, March 2014)

---
[total: 10,335 - today: 3]