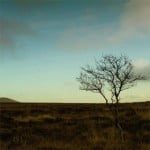 A nice present from the Hibernate Recordings label to help you through the dark winter days: The Hibernate Sampler, volume 1 sampler collection.
Hibernate Recordings is a new independent label, focussing on ambient and electro-acoustic music. And, judging by the artists released in their first half year of exisence and by the works on this sampler, I guess their name will be mentioned on this weblog on a regular basis.
Hibernate Sampler, vol. 1 starts off with a beautiful soft track by Porzellan (which vaguely reminded me of Johann Johannsson's Virgulegu Forsetar).
The eight tracks following are all equally beautiful, though sometimes a bit more noisy (Hakobune's Late Spring, for example), alternating between drones and soundscapes. 
Chihei Hatakayema closes with his Gray Hues Sky and with that, we're almost ready for spring.
Other artists included are Ian Hawgood, Lexithimie, Strom Noir, Simon James French, Tom White and Northener.
A perfect fit for your winter hibernation.
You can download it for free from the Hibernate Records Bandcamp site, so why wait?