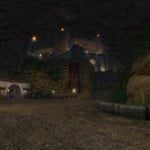 'The Chronicles of Spellborn' came with so much interesting soundscapes, that I decided to create a second mix, an alternate version to the first one published last week.
Basically, the ingredients and the atmosphere are the same, but different tracks and samples are chosen.
In fact, both of these mixes can be played together and be listened to as one (two-hour) mix.
Read the information in the previous podcast entry for more details about this mix and about the Chronicles of Spellborn game.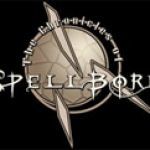 THE SOUNDS OF SPELLBORN – ALTERNATE MIX PLAYLIST:
Spellborn Intro English (voice: Anna Drijver)
Arena – Tune
Music Menu: The Chronicles of Spellborn
Character Creation
Deadspellstorm – Armada
Trialcave lvl 45 – Ambience
Death
Chamber of Whispers
Shop – Rune Ambience
Ringfell – Exploration
Green District – Amsell
Raftyards
Parliament – Hoggsridge
Ritual Fight Music
Ancestral Quest – Ormuburu Lair
Music – Credits (Lullabye)
Ringfell – Holy Ground
Shop – General Store
Shop – Forge Ambience
Green District – Day Park
Quartestone Exploration – Palace and Oracle
Deadspellstorm – Drydock Inside
Slywood – Tavern Ambience
Mines and Dark Places
Parliament – Sorrowmist
Mount of Heroes – Cave Wind
Mount of Heroes – Entering Cave
Trialcave – Outer Burial Grounds
Trialcave – Mine Ambience
Ringfell – Hearth
Slywood – Exeto's Lair
Mount of Heroes – South
Slywood – Tavern Ambience
Mount of Heroes – Mines
Ringfell – Tombs Area
Ringfell – Lower Exploration Music
Quarterstone – Oracle Day Roads
Slywood – Day Ruins
Demon Army Camp – Wheel of War
Statue District
Music by Jesper Kyd
Ambient atmospheric soundscapes by Matthew Florianz

Download Spellborn (Alternate Mix) Now 89Mb (58 min.)
[total: 1,039 - today: 1]