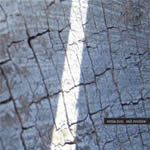 I can't remember how I found the Resting Bell netlabel website – must have been on someone else's weblog. The website layout looked promising enough, so I downloaded some of the albums available.
Starting, of course, with the latest release: Entia Non's Sub routine.
The quality of the music of this album is impressive. Created by Australian artist James McDougall, it bears many references yet still maintains a completely personal sound.
It's Entia Non's first release on Resting Bell, after releasing other titles on U-Cover and Test Tube.