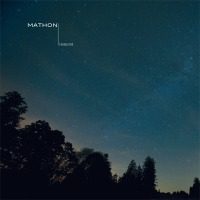 With their new release 'Terrestre', Mathon takes a further step in creating their own unique genre.
Their music is, as always,  consequently linked to geographical locations, describing "the coexistence of nature and civilization and also the contradictions between the two".
It is mainly created with acoustical instruments and stylistically closely related to the impressionist music known from the ECM-label.
The basic tracks sound as if this music was improvised, yet completed using (post-) production techniques more familiar in the ambient/electronic soundscape genre.
Mathon (Pete Leuenberger, Roger Stucki  andThomas Augustiny from Switzerland) invited at least one guest-musician for each of these six compositions. The resulting pieces were sent to various video artists (including Zeitkratzer's Maurice de Martin, presented below), and to other musicians to remix them (among them Kenneth Kirschner, Steinbrüchel, I8U) .
Terrestre  is not only 'different' in content, but also in the form it is released in: the physical release contains a vinyl LP album (with the six original tracks) as well as a DVD that additionally also includes seven remixes and four videos.
Quite a desirable package, that is! And a real pleasure to listen to, too.

Mathon – Sublim
Video "Welcome – Thank You – Goodbye" by Maurice de Martin (Zeitkratzer)