In the Shortlist sections, I will mention some of the albums that I enjoyed listening to, but couldn't find the time (or the right words) for a "full" review for. Still, I think they deserve your attention: use the links to find more info and hear previews.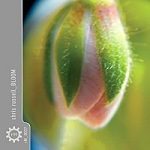 Chris Russell – Bloom
A lot of ambient music refers to darkness and gloomy atmospheres, so it's refreshingly rewarding to find an album like this, an album that finds it inspiration in 'the power of nature', especially since it is warm and bright as the pictures accompanying the release, without ever crossing over to the dreaded 'new age' territories. "The use of field recordings and electronic atmospheres, along with photos taken from many long hikes in the forest, were the visual back drop to the zones I was creating in the studio. Bloom is a celebration of the awakening and renewal of life.."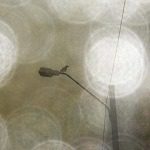 Listening Mirror – The Clearing-My Hiding Place
Not much need to refer to the physical release of this 7″ on Cooper Cult, since that was a release of 25 and obviously sold out before I could even play the tracks twice. But, luckily, these beauties are still available as a digital download from BandCamp. Classic Listening Mirror (Jeff Stonehouse) soundscapes: immersive and wide soundscape layers provide the backing for a calm acoustic guitar theme. In some way, the lonely and deserted atmosphere reminded me of the classic Paris, Texas soundtrack by Ry Cooder.