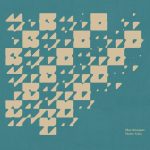 Serein may not be the most prolific label in the field (this is their second title for 2018), but when they release a new title you can be sure it is worth checking out. They combine quality control with a broad-minded view which means that each release bears new surprises and spans different genres.
Water Atlas – Max Ananyev's first full album for Serein (his earlier two albums Communication and The Way To The Ocean were released by Preserved Sound) – for instance, can be labelled as an 'ambient' album for most part of it. But it breaks away from the usual constrictions of the genre by using acoustic instruments in a somewhat more 'jazzy' setting. A refreshing sound, different without breaking the atmosphere.
In his liner notes, St. Petersburg based Max Ananyev refers to the two words in the title:
"Water is always something mysterious, detached. Water has stirred the imagination of people. It erases civilisations from the face of the earth, is a panacea for mortal wounds and a portal to another world."
An Atlas "awakens fantasy, lures you with the unusual landscapes of distant countries, invites you on a certain journey". Places "you will never see in your life. Be you even the most fearless traveler or richest traveler. But these places can always find life in a person's imagination."

On Water Atlas, Max Ananyev aims to take you to mysterious places hidden deep in your own imagination.
---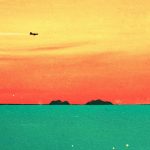 Periphery is the fourteenth release in the Slaapwel Records series, a now near-legendary Belgian label that is dedicated to'music to fall asleep to' and presents it releases in endearing hand-stitched covers. The label is now curated by Stijn Hüwels, who previously collaborated with Danny Clay on "An Unintended Space" – so it's no big surprise that Clay is the next artist to this series.
What ís somewhat of a surprise, however, is the musical content of this edition.
Due to its conceptual nature, previous editions in the Slaapwel series were mostly of the soothing ambient / droney kind; electronic as well as acoustic. I simply expected Clay would continue this tradition set by previous contributors like Machinefabriek, Steinbrüchel, Greg Haines, Peter Broderick, Sonmi451, Simon Scott, The Boats and Gareth Davis (among others).
The four versions of Periphery (each one a different realization of the same score), however, present soft modern-classical chamber music scored for flute, cello and piano, with Danny Clay adding the 'tones'.
It still perfectly fits the Slaapwel concept, especially since the score is repeated in slightly different versions. It is 'sleepy' music, based on unraveling "a simple tune Clay heard at his grandparents' church as a child, leaving remnants to drift among each other and the original to loom as a kind of vague feeling at the edge of the senses".
Periphery is not intended for active listening, it's most rewarding if you just relax and let it flow. You might fall asleep in the process – never mind. But perhaps you won't: like most of the other Slaapwel releases the music is a bit too beautiful to waste it by falling asleep…