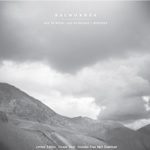 Excuse me for being ignorant, but until recently Balmorhea was unknown to me.
Which is sort of remarkable, since they mention Claude Debussy, Beethoven, Rachel's, Max Richter, Arvo Pärt and John Cage as their influences, and, according to their Discogs Profile, they shared stages with Stars of the Lid, Eluvium, Helios, and many others.
Their latest album is titled 'All is Wild, All is Silent"
'All is Wild, All is Silent' is far from 'ambient electronic'. It may best be described as 'jazzy instrumental folk-prog-rock', if that is of any use. Touching themes in cleverly dynamic compositions that I'd enjoy but would not normally present on this weblog, simply because it doesn't really fit the style..(there's quite a lot of music that I thoroughly enjoy but not present here).