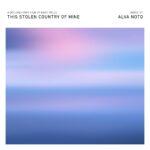 Shortly after the music for the play Kinder der Sonne (released in May this year), Alva Noto presents another soundtrack. This time it's the score for the German documentary of the same name, directed by Marc Wiese.
The synopsis: 'The documentary film explores the question of a state's sovereignty in the face of foreign powers. The film portrays Ecuadorian resistance fighters and journalists who oppose the sell-off of an extensive part of the country's resources to Chinese investors.'
With a theme like that one would possibly expect a soundtrack full of local music, but there's none of that. And without having seen the documentary itself, I can imagine that that may exactly be why the sound may add extra impact to the theme of the documentary. Noto received the German Documentary Film Music Award for this soundtrack at the Munich 37 DOK.fest in Munich.
'Alva Noto's music subtly accompanies the struggle of a mountain village, immersing us into the film's narrative and pathos'.
Like his Kinder der Sonne soundtrack, the music on this soundtrack is highly emotional, cleverly combining orchestral sounds with the bright kind of electronic sounds and the production value only Carsten Nicolai can present. It is 'applied music', of course, so the context is quite different than that from his Xerrox-series for example.
In these 75 minutes (19 relatively short tracks released on 2LP vinyl, CD, and download) Alva Noto intensely reflects on 'the dark shadows and the glares of hope of communal resistance'.
ALVA NOTO – RITUAL
---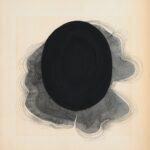 Moderna Records, the label that released all of Snorri Hallgrímsson's work, calls this 'his 'sophomore LP' (released five years after his debut Orbit in 2018). But with that, it ignores the (digital only) Chasing The Present (2020) and the Landbrot double-ep from 2021.
Perhaps because it was written in a 3-month period in the middle of winter, Hallgrímsson 'dives into the weariness we feel with the hardships of the world – fighting that inner urge to tune it all out, and reminding ourselves of our duty as humans, citizens, neighbours to stay aware and engaged. Moments of heart-wrenching melancholia are interspersed with dramatic orchestral swells that somehow always find a hopeful resolution.'
He paints the pictures by alternating intimate, soft piano compositions with full orchestral works performed by the Reykjavik Recording Orchestra led by Viktor Ori Árnason – and including the Voices Of Ulysses choir on the haunting Worth And Knowledge.
I Am Weary, Don't Let Me Rest sounds like a major movie soundtrack, but it isn't. If it was, it would have been a soundtrack for a sad – or heavily melancholic movie. That's what a 3-month winter does.
As far as I can see, I Am Weary, Don't Let Me Rest is only released digitally; no physical version. As much as I am in favor of digital releases myself, I think that is a bit of a shame, because an album like this really deserves a physical edition.