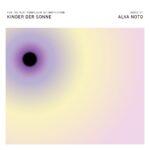 Alva Noto's music is sometimes associated with an analytical, almost mathematical approach and for that reason also somewhat detached from human emotions. But that is not the complete story, and greatly undervalues his work – as is convincingly demonstrated in this latest album.
Carsten Nicolai (which is his real name) 'seeks to overcome the separation of the sensory perceptions of man by making scientific phenomenons like sound and light frequencies perceivable for both eyes and ears'.
Kinder der Sonne (Children of the Sun) presents music that is written for the theater piece Komplizen ('Accomplices') by Simon Stone – a play he wrote based on Maxim Gorky's play 'Children of the Sun', written in the context of the 1905 Russian revolution.
In its 75-minutes, Noto/Nicolai 'unveils a romantic space, charting a sublime path with a new depth of harmonics and vibrant color', taking 'the listener into a sonic journey of emotional tension and release, revealing a particular kind of sci-fi lust fused with a suite of modern, minimalist ambient classical'.
(I'm simply copying the official information here because I'd find no better words to describe it).
This is electronic music in its most compelling form, created by an artist that absolutely masters his instruments and tools, but who also knows that 'less is more' can achieve maximum impact.

Kinder der Sonne is available on CD and as a 2LP version.
ALVA NOTO – UNGEWISSHEIT IM SINUS
---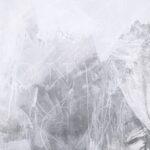 MARKUS GUENTNER – ONDA
Markus Guentner's Onda is said to be the follow-up to 2021's Empire, an album that I labeled 'a landmark release. One for the history books'.
According to Discogs, naming Onda the follow-up to Empire is a bit strange: After Empire (2018), there were at least three different releases – two of them on A Strangely Isolated Place (Gradient Spirits and Extropy in 2020 and 2021) and a collaboration release with Zakè and James Bernard called Pyramiden earlier in 2023 (another one that is definitely worth checking out, by the way).
Furthermore, Guentner himself describes Theia (2015), Empire and Extropy as a 'trilogy' – so what does that make Onda? Part Four of a trilogy?

But all this nitpicking aside; this new release on Joachim Spieth's Affin Records definitely lives up to the expectations. Guentner has been named 'the inventor of pop ambient' (also referring to the Pop Ambient series curated by Wolfgang Voigt) – but Onda clearly focuses more on the 'ambient' side than on the 'pop' aspect.

Ever since his first release on Kompakt in 2000, Marku Guentner has developed his 'deep, atmospheric music, characterized by subtle but intense arcs of harmony and melody.'
The slowly developing 'orchestral progressions' in these six tracks are enticing and immersive – I can easily imagine (and would love to hear) these pieces in a full orchestral arrangement. One for the repeat button.