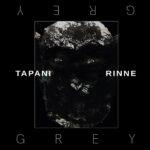 TAPANI RINNE – GREY
In the past, I have regularly recommended releases (and collaborations) from Tapani Rinne, the Finnish musician 'known for his experimental and innovative style with the clarinet and saxophone'. But compared to his previous solo albums (such as Radioton and Foghornia), which are already heavily leaning towards ambient music, this Grey sounds even more subdued.
The compositions on his latest album Grey are exclusively using the bass clarinet and of course some additional electronic manipulation. But Tapani Rinne keeps it extremely quiet – making this a fitting release on the Signature Dark label which aims to release 'dark, melancholic, minimalist and cinematic music'. The seven pieces on Grey are all of that, easily.
Grey is not exactly the color of hope – and in this way the album represents 'the events of recent times and the threatening image of the future shaped by them'. But there is still hope, according to Rinne, and it is specifically art that is playing an important role: "Despite everything, it is believable that the collective understanding of humanity is developing. It is facilitated by art – sensory horns that foresee the future and keep hope alive."

But there are many (even more than 50) shades of grey of course: 'The meaning of hope is changed by the point of view and the individual examining it. "Hope" thus moves into the gray area as one manifestation of it, which everyone tones to be like their own. Rinne's "hope" on the album is left to the listener's free interpretation.'
Despite its doubts about the future of mankind, this is not a 'dark ambient' album at all. It is a truly hopeful one – its quiet beauty is definitely reassuring.
Collectors of physical editions will be disappointed to hear that Grey is a digital-only release.
(edit: a vinyl edition is on its way, so keep an eye on the Bandcamp page)
---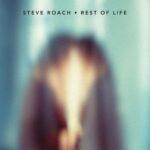 I don't think Steve Roach needs any further introduction. With his immense catalog (some 200 albums since 1982), he singlehandedly defined at least a part of the ambient genre: the 'lush, meditative soundscapes' originally inspired by the music of Tangerine Dream, Klaus Schulze, and Vangelis – but which has since then branched out to become a sub-genre of its own. If you are already familiar with his work, this new release may not bring new surprises. But 'new surprises' are not obligatory: more of a good thing can be rewarding enough too!
And Rest Of Life does not disappoint. The 2-CD release is Roach's 'opus to quietude'. 134 Minutes of quietude, to be exact, with the shortest two tracks 8 and 10 minutes in length, two tracks around 17 minutes and one of 23. The Knowing Place – which also features Linda Kohanov playing the viola – takes up the entire second CD with its 60 minutes (and 15 seconds).
"… The essence of this deep listening occurs not only within the experience of the music itself but also within the place that you are after the music fades and you return to the silence, this rest of life."
As for the title of this release, Roach reveals: "(It) is drawn from my relationship to time itself. The priceless value of time and how we engage, rest, immerse, play with, step out of, create and love within our precious time on this planet. Every day I feel the Rest of Life revealing itself in subtle yet dramatic ways."