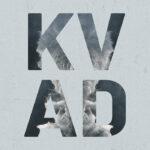 ERIK LEVANDER – KVAD
This album originated back in 2001, when Erik Levander passed by the Lunds Domkyrka cathedral in Sweden and decided to step in. He recorded the rehearsing choir with his minidisc recorder, but stored away the recordings. When he found them again many years later, he was enchanted 'both by the reverberated atmospheres of the cathedral, and the spars harmonies of the song'.
Deconstructing, re-arranging, and re-processing this material, adding layers and layers of new elements ultimately led to this album Kvad.
The (uncredited) choir plays an important role in these recordings, especially in the first two tracks. But do not expect the kind of choir performance you'd hear in a church: this much is true from the very first seconds when Levander kicks in with some intimidating noise.
Not áll tracks feature the choir, by the way: Levander adds sonic elements like cassette-loops, lo-fi noise, and many levels of distortion. But it definitely is the combination of the electronic elements mixed with the church atmosphere (and the choir recordings) that gives these tracks their fascinating emotional depth.
Kvad, according to Levander, 'is an old Nordic word for poem or song. Traces of the word can be found in modern words like the Swedish "kvida" meaning "to whine/moan"'.
Kvad is released on the Berlin-based Supple9 label: 'a small boutique record label with a focus on lovingly produced electronic releases backed by a physical format'. It is available on CD and as a digital download.
---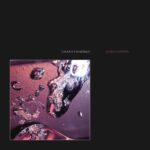 "You're gonna be OK. Be with me. I'm gonna take good care of you".
These are the first lines from Indentations' opening track Just Bad Dreams. You may want to remember that advice because what follows is quite, ehhh…, confusing. Not to say mind-boggling. But it's also a captivating experience: once you started this journey, you won't want to get off until the roller coaster ride stops.
'Indentations draws deeply on Chapman's personal experiences surrounding loss and betrayal. An intimate work reflecting the struggle of dealing with traumatic experiences, the album makes the case for equilibrium following life-altering experiences'.
Grant Chapman is a New York-based producer. He created these (14) tracks using a laptop, a pair of headphones, and a midi sampler, mixing and merging all kinds of sounds he mainly found on YouTube – 'taking influences that range from ASMR to acapella choral performance'.
'The album is a meditation on the sheer weight a broken relationship can have on two people. A personification of the stages of grief one feels when growing apart from someone they love, for reasons they can't seem to reckon with or comprehend.'
---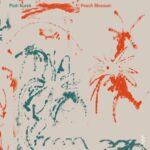 More vocal acrobatics on this release by Polish composer Piotr Kurek. Peach Blossom presents music that was written for a theatre performance called titled 某种类似于我的地洞:心室片段 Heart Chamber Fragments, performed at the Münchner Kammerspiele in October 2021. Additional music composed following this project is also added to this release.
'Peach Blossom is named after a fable written in the year 421 by Chinese poet Tao Yuanming which depicts life in harmony in perfect isolation from the outside world, unaware of it for centuries.'
Two actors from the Münchner Kammerspiele add their vocals: Komi Togbonou and Martin Weigel. There's also a spoken word contribution from Xiangjie on the closing track Bau. Most of the time, the vocals are heavily synthesized, harmonized and distorted, to otherworldly effect. But there are also clear references from music fromall over the world, with influences ranging from Indian vocal music to Indonesian gamelan music (on the 13-minute Martin is Crying, for example).
On first listen, all these modified voices may be a bit confusing. It creates a distance from the listener to the material, and may feel as if OpenAI (makers of ChatGPT, etc) were experimenting with A.I. singing.
But when you're used to it, you'll find that this is exactly why it also is so very charming.