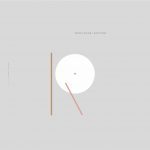 The first thing that struck me from this album is its sound. Tapani Rinne (from Finland, as you might guess) plays (bass) clarinet and saxophones in such a way that it feels that time stops moving. Completely unhurried, with a warm immersive meditative sound. It's the kind of music that immediately makes me feel there's something different going on, that it is 'beyond average'.

Though his name possibly may not very well-known outside his home country Finland, he definitely is one of the most respected Nordic instrumentalists. He's leader of techno-jazz group RinneRadio (who mix meditative jazz motifs with electronica) and has collaborated with people like Jimi Tenor, DJ Spooky, Mika Vaino, Edward Vesala, Raoul Björkenheim, Kimmo Pohjonen, Wimme Saari and Iro Haarla. His solo albums are more ambient-oriented like this (third) one, Radioton, created with only his bass clarinet and effect pedals. An album that would've easily fitted the ECM label.
Somewhat surprising, perhaps, is that the album is not very easy to find if you don't know where to look (it's quite unusual to find a label or artist that does nót use Bandcamp these days). If you want physical: the album is released (white) vinyl only, which can be ordered here. For the digital version, there's this iTunes link.
TAPANI RINNE – INSTALLATION
---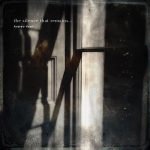 By way of saying thanks for all the support he got for his recent albums (such as Motion, Evenfall and Soundings), Andrew Heath offers a 26 minute album as a FREE download for all to enjoy.

The Silence That Remains presents four tracks he wrote for a documentary called The Echoing Space, about Leith Hill Place, a beautiful old house in the Surrey Hills which has many famous connections.

"I was completely captivated in the film, by an overwhelming sense of stillness, of time drawn out, of a house awakening from a deep slumber. However, there are also darker perspectives that the film captured beautifully and I hope that the music has reflected and conveys that feeling."
The video above features the original pieces of music, but for this release, Andrew Heath slightly reworked the tracks. If you enjoyed his previous releases you're also gonna love this one. And if Andrew Heath is a new name to you, this free download is a great opportunity to get acquainted with his work.