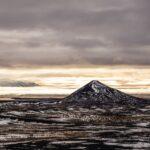 JOACHIM SPIETH – RESHAPE
Not long ago (one month, to be exact), Joachim Spieth released his critically acclaimed album Terrain. This is now quickly followed up with Reshape, on which a selection of musicians re-shape some of the earlier work from Spieth. The release marks the conclusion of the 15th label anniversary of Affin, the label that Spieth founded in 2007 and curated ever since
Reshape contains no reworks of tracks from Terrain, probably because this album was too recent for that. Five ot the reworked tracks are taken from Ousia (2021) and the other three from Tides (2020).
An impressive array of artists contributed to this collection: the album opens with Alva Noto remodeling the track Sparsha. Noto is followed by Asc, Bvdub, Zakè, Markus Guentner, Simone Giudice, Warmth, and Głós.
All of them reshape the original track adding their own personal sound, while at the same time the warm immersive sound from the original tracks.
Reshape is available in 2×12″ vinyl and as a digital download.
---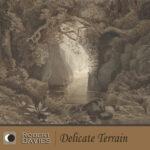 This is the first time Robert Davies is mentioned here, which is quite remarkable since he has released over 30 albums since 2006 – most of them on the dataObscura label. Delicate Terrain is my first encounter with the work of Robert Davies, and I am not sure how that has happened. But I know now that I definitely have to check out more of his extensive back catalogue.

Davies may 'attribute the occasional darker aspects of his sound to watching too many horrorfilms as a youth', but Delicate Terrain shows the other side of his persona: 'ethereal ambience, with more meditative aspects coming from a deep appreciation of nature and beauty'.
The four tracks (each around 15 minutes) feel like sleeping under a warm summer sky, surrounded by nothing but nature. The refreshing and peaceful field recordings are completed with a soft tinkling and warm immersive synth layers. Only the last track, Sallow Murmers, has a slightly darker undertone compared to the previous three.

Only very few albums have the relaxing effect this 'set of longform pastorale ambient works' has!
---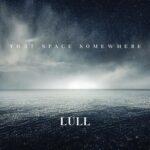 The 'slightly darker undertones' on the Delicate Terrain album (above) may be a nice transition into the first album by Lull (Mick Harris, of Scorn, Fret, Painkiller and Napalm Death fame) in 14 years. The last time we heard of Lull was when he released 2008's Like A Slow River.
This is the kind of music you do nót want to hear while sleeping in the open air: it is as cold as midwinter, pitch black and filled with dark foreboding. But that is also its beauty, and exactly what we expect from a new Lull release. Especially when it is released on Cold Spring Records.
Mick Harris loves collecting sounds and 'playing with those sounds until I create something new from that sound'.
"Lull is an extension of me. Drifting. Just going to darkness. Into a space. Drifting and droning, discovering more and more what can be done with sound."
Welcome back (and let's hope we don't have to wait another 14 years)!