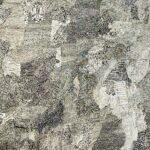 When two artists with different approaches but sharing a vision work together, the result can be fascinating. As is demonstrated by this collaboration of CoH (Ivan Pavlov) and Abul Mogard (anonymous until recently, but now revealed to be the alter ego of Italian artist Guido Zen). After they met at a Slovenian festival in 2019, they decided to work together, and this is their 'maiden collaboration'.
Guido 'Abul Mogard' Zen delivers his 'lushly romantic Buchla 200 and Serge Modular scapes', further treated with a 'grayscale fluorescence' by Ivan 'Coh' Pavlov (who is not only known for his solo work, but also for his collaboration with Psychic TV/Coil's Peter Christophersen).
The combination (or even juxtaposition) of 'Mogard's melancholic synth gloam and Pavlov's penetrative digital synthesis' works out wonderfully well – combining the best of both worlds. The album has a fresh and vivid sound that is soft and sharp at the same time.
Immersive at times, but also ruthlessly rhythmic: 'a supranatural alchemy of discrete analogue material and digital energies'.
---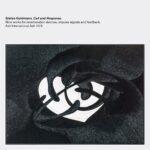 With his large body of work, Stefan Goldmann is 'changing techno from within, creating his own unique form of contemporary art music'.
"Techno has always been about imagining the future and experiencing the excitement of change and discovery". 
Goldmann has been DJing in Berlin's Berghain since 2006, which is where the 'techno' may refer to, but his music could perhaps better be described as experimental electronic, or electro-acoustic, music – especially in the case of Call And Response. After all, Goldmann also conceived the Elektroakustischer Salon nights for Berghain, presenting experimental music. There are no limits.
The sounds on Call And Response are created 'entirely from artificial reverb and nothing else': all sounds are responses to brief impulses (clicks).
'All sounds stem exclusively from the intrinsic properties of machines designed to replicate spatial acoustics. These range from early mechanical means such as springs and plates to increasingly complex algorithms aimed at convincingly approximating the rich acoustic responses of real-world environments. The capacity of artificial reverb (…) is often amplified to gargantuan proportions, only to be folded back into what appears to be the most minuscule of entrapments.'

With his reverb machines, Goldmann creates the most unlikely sound worlds. The result is as fascinating as it can be intimidating (especially when played at a loud volume).
---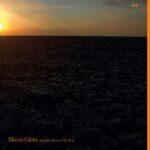 Melvin Gibbs. Melvin Gibbs?? THE Melvin Gibbs – that bass player known for his work with Ronald Shannon Jackson, Henry Rollins, Vernon Reid, Arto Lindsay, The Clinton Administration, Defunkt, Sonny Sharrock, John Zorn, Femi Kuti, Caetano Veloso, and many many more?
Yes, this is him, the one and only! His work already demonstrated that he is not afraid to cross borders, but still, I would not have expected him to release an experimental album like this.
Like most of the releases on Editions Mego, this music is far from 'average'. 'Sound design' is probably a better way to describe the result than 'music' – Gibbs himself calls it 'sonics'.
The sound sources for these pieces are taken from a selection of sounds that included random moments of (probably unwanted) feedback on '70s records.

These sonics 'emerged from an alternative mode of contemplation, a mode that he sees as closer to the mindset of a rootworker, an African-American herbal doctor who cures psychic ailments using means derived from African spiritual practice, entering a forest to find the right plants for a suffering client than a mediator attempting to invoke mindfulness.'
It is a rich collection of sounds 'bristling, itching, restless, clicking, diving, abstract and unearthly', but it's a rewarding listen very much worth diving into.
And, since it's 'Vol.1', I assume that more like this will follow. Íf Melvin Gibbs is not too busy playing jazz music festivals, of course.