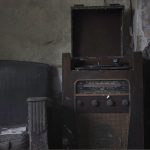 The name Snufmumriko always confuses me. Who chooses such an uncomprehensible word for an alias, and why? I have no particular association with the word itself… perhaps that could be the reason?

Anyway, Snufmumriko is in fact Ingmar Wennerberg from Gothenburg, Sweden. He has released quite some titles ever since 2012 (the Discogs discography is far from complete); Radio Mnemosyne is his second release for the Dronarivm label following 2019's Sekunder, Eoner.
Mnemosyne refers to the goddess of memory in Greek mythology – she was also the mother of the (nine) muses. Radio Mnemosyne induces 'ephemeral memories of the past or a distant future; a broadcast tuned in to in the depths of a half-remembered dream'.
"What if there was a radio receiver capable of tuning into both memory and future, on the earth and beyond?"
As difficult as it may be to imagine such a thing, it's not difficult to let your fantasy run freely with the cinematic soundscapes Snufmumriko creates, using drones, field recordings, vintage radio, and 'dubby ephemera'. Just tune in to Radio Mnemosyne.
---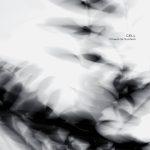 Ever since its start in the late 90s, the French Ultimae Records label has worked on a well-respected catalog, creating 'a musical portal to share Ambient and its many facets, as widely as possible.' The label is run by Vincent Villuis (also known as Aes Dana) and Sandrine 'Mahiane' Gryson.

Onwards System is the fourth release by Cell (Alexandre Scheffer) on Ultimae; his second studio album (in addition to two live releases). The album proves once again that the label curators have lost nothing of their fine taste in selecting the music for their label. Which, by the way, does not accept demos: 'if we're meant to work together we'll find each other…'
Alexander 'Cell' Scheffer was fascinated by electronic music machines ever since he received his first Roland Juno 106 when he was 10 years old. After completing his Acoustic Engineer studies he completely focused on electronic music.
Onwards System is somewhat less beat-oriented than 2009's Hanging Masses, and this focuses more on the immersive ambient side of sound. The ten tracks on this album demonstrates Cell's ability to build lush atmospheres with a distinct and emotional, very personal sound: 'layers of subdued downtempo intertwined with crispy electronics, hinting at our fragility with resolve while reaching out beyond genre boundaries with unfathomable talent.'