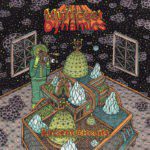 With this 2×12″ vinyl release (also available as a download) on Astral Industries, Samuel van Dijk aka Multicast Dynamics takes a slightly different turn compared to his previous releases on Denovali Records. Four tracks, each exactly 25 minutes, with free-flowing associative electronics "that are as immersive as a film or evocative as an audiobook."
The tracks are presented as one entity for every album side, but that does not mean there are no recognizable sections within each track. It is a collage flowing in and out of atmospheres – ánd in and out of time: sounding futuristic as well as comfortably retro.

"This album is about technology that is well advanced yet no longer in existence today."

Ancient Circuits feels like a continuous 100-minute ambient mix compiled from many different fragments, yet all parts fit together very well.
It's perfect for 'active listening', because there's too much happening to ignore. Just follow Van Dijk in his journey "deep into the fabric of space itself", and let yourself be surprised with every turn he takes.
---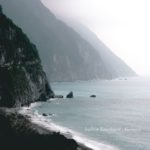 ANDREW TASSELMYER – FORMOSA
Andrew Tasselmyer's third album for the Shimmering Moods label is a tribute to Formosa (the island currently known as Taiwan) which he visited in the spring of 2019.
"From the back seat of a bus that slowly rumbled around the island, I recorded the sounds that shaped this album."

From the slow, contemplative soundscapes on this album, you wouldn't guess the chaotic geopolitical history of the island that has been "repeatedly subjected to cultural whiplash and regime change at the hands of various nations since its settlement, including the Chinese, Japanese, and Dutch".
Instead, Tasselmyer (also a member of Hotel Neon) focuses on the beauty of the island – after all the original Portuguese name was "Ilha Formosa" which means "Beautiful Island".

The memories of his 10-day trip recall "sonic traces of the endless mountains, gorges, beaches, and forests; ancient and imposing geological forms, immune to the human forces at play there."
---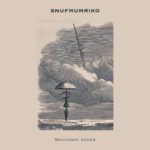 Sekunder, Eoner ('Seconds, Eons') introduces a new series on the Dronarivm label: limited cassette releases. Limited, in this case, means and edition of 45, which – as usually – means it is sold out by now (the album was released on December, 6).
Never mind, since there's still a digital download (which sounds better than a cassette anyway).

Snufmumriko is the alias of Ingmar Wennerberg from Gotheburg, Sweden. As Snufmumriko, he is "sculpting his sound from field recordings and old records, he aims to create sonic environments which both work as background music and reward active listening" – according to his Discogs profile.

There are no details about the instrumentation, but I guess that Sekunder, Eoner is created with more than just field recordings and old records (even though there is a familiar vinyl crackle in the title track). Nice relaxed rhythms are embedded in warm floating pads and dubby effects.
As stated, this is a great album to comfortably drift away on, but it's also interesting enough to stay awake and listen.