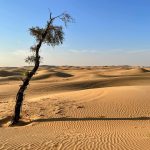 Apart from its opening sample – 'It is time to stop seeing. It is time to stop speaking. It is time to listen', from David Cronenberg's Crimes Of the Future – this mix has no central theme or story. It's up to you, the listener, to take the time to listen and go with the flow. Let your fantasy tell you the story. And, after you did, I'd love to hear what you heard.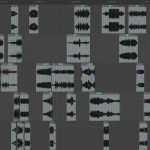 This mix is also published on the excellent Low Light Mixes. Thanks to Dave Michuda for co-hosting the mix, ánd for creating the awesome teaser video!
Time To Listen can be downloaded in various (lossless) formats. Of course, there is also a free surround version. Details below.
Tracklist
This mix is created using many fragments and samples from longer pieces of music, often presented in multiple layers. Check the original compositions using the tracklist below:
Start time Sample Length Artist – Title
Album – Year – Label
00:00 01:12 David Cronenberg – Time To Listen (Sample)
Crimes Of The Future, 2022
00:04 03:35 Dronny Darko & Protou – Sin Eater
Liberty: Compilation Of Experimental Music From Ukraine, 2022, Flaming Pines
02:28 02:42 William St. Hugh – Voice Of The Dolphins
Dominion, 2022, self-released
04:31 02:16 Tapani Rinne & Teho Majamaki – Lucid Dream
On The Border, 2022, Signature Dark
06:13 02:36 Ivan Cebrian & Victor Cerdan- Enemigo Intimo
Inside // Outside, 2022, Oigovisiones
06:40 02:30 Park Jiha – At Dawn
The Gleam, 2022, Glitterbeat
08:49 02:39 Benedicte Maurseth – Eidfyrder
Hárr, 2022, Hubro
10:47 03:51 Bill Fontana – Imaginary Sonic Visions
MSCTY Expo Unknown Pleasures Zone, 2022, MSCTY Editions
12:40 02:18 Alva Noto – Odradek (for Jhonn Balance)
For, 2006, Line
13:31 01:50 Jacek & Ewa Doroszenko – Night Masque
Bodyfulness, 2022, Audiobulb Records
14:17 02:27 Higher Intelligence Agency – The Black Patch
Song Of The Machine, 2022, self-released
15:58 02:50 Siddhartha Barnhoorn – Final Ascension
Out There, Oceans Of Time, vol. 1, 2022, self-released
18:27 02:24 Mike Lazarev – All That Remains
When You Are, 2022, Slowcraft Recordings
20:27 03:17 Orghanon – Dronework V
Droneworks I-V, 2022, St.An.Da
22:13 03:27 Aleksi Myllykoski ft Wimme – Composition VI: Inherently Destructive Contamination
St. Virus, 2021, Signature Dark
24:37 04:13 Peter Phippen, Rahbi Crawford, Invar Lunde Jr. – Andromeda
Galaxies, 2022, Projekt Records
28:46 02:30 Jóhann Jóhansson & Echo Collective – Shell
12 Conversations With Thilo Heinzmann, 2019, Deutsche Grammophon
29:46 05:29 Maggi Payne – Distant Thunder
Arctic Winds, 2010, Innova Recordings
33:08 03:07 Leo Kupper – Litanea 1987
Complete Electronic & Voices Works 1961-1987, 2022, Sub Rosa
36:22 04:35 Monty Adkins – Remote Communion
Remote Communion, 2020, Cronica
38:56 01:28 Laurie Anderson & Kronos Quartet – Thunder Continues In The Afternoon
Landfall, 2018, Nonesuch
40:11 04:35 Cell – Passive Control Part 1
Onwards System, 2022, Ultimae Records
43:27 03:59 Alphaxone & Protou – Sub Signal
Stardust, 2017, Cryo Chamber
45:51 03:03 Wil Bolton & Francis Gri – The Ripples Theory
Imaginary Tales, 2022, Krysalisound
47:54 02:11 Xqui – Narrator
Pieces Part 2, 2022, Somewherecold Records
48:45 03:57 Michel Banabila – Alienation
Monochromes, 2022, Tapu Records
52:21 00:55 Stuart A. Staples – Fluids
Music For Claire Denis' High Life, 2019, Lucky Dog
52:31 01:13 Helge Sten – Quad 2
Monochromes, 2014, Bôlt
52:45 02:29 Dean Hurley – Girl Appears /Black Smoke
Anthology Resource Vol. I: △△, 2017, Sacred Bones Records
54:00 01:55 I Wound – To Wind, Wound, Wound
Homework Year 1, Taâlem
54:52 05:07 Francois Robin & Mathias Delplanque – Le Puits
L'Ombre De La Bête, 2022, Parenthèses Records
Download Time To Listen Now 137Mb (60 min.)
[Alternative download from Archive.org (check here for lossless downloads)]
[Surround-version (DTS.wav) here]
OR: Listen on Mixcloud, Spotify or iTunes: