Two months after Slow Dance On Moss Beds, released in February this year, 't Geruis released a new album already, this time as a part of the Laaps series.

Bain D'Étoiles (Bath Of Stars) again presents the mixture of sound that has quickly become a trademark sound on which the music of 't Geruis (the 'discreet musician from Belgium') can be easily recognized. It is an enigmatic combination of 'ambient with a grainy texture of some lo-fi recordings', instruments that seem to come from the past, and melodies that evoke forgotten memories – 'a vague memory of a discovery, something that lurks in the forest'.
No need to worry about that 'something', however, not even when 'night falls over you like a warm bath of stars'. No need to be fearful, because 'we are curious!'.
The track titles may help fire your imagination: Quand Le Bois Chante (When The Woods Sing), De Reus Ontwaakt (The Giant Awakens), Voorzichtig Ontluikend (Gently Emerging), L'Echo De L'Eau (The Echo Of Water) are just a few examples.
Just imagine yourself being the person on the cover and 'always keep your eyes and ears open'.
---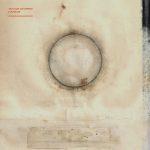 TAYLOR DEUPREE – HARBOR
It is of course no coincidence that Taylor Deupree's Harbor is the release that follows the one from 't Geruis in the series op Laaps releases. After all, each release on the label 'starts with the end of the previous one, in sound and visual'. (For the visual link, note the right side of the album covers).
And these two titles are a perfect match – two examples of a shared musical vision.
Compared to the relative new artist 't Geruis, Deupree – also founder of the 12k label – is a veteran of the genre, having released some 45+ albums since 1998 (under various names and collaborations with many famous artists): Harbor is his fourteenths solo release.
In his recent work, Deupree 'shows a marked attention to the aesthetics of error and the imperfect beauty of nature, to the short circuits not only in technological systems but in human perception. His music today emphasizes a hybrid of natural sounds and technological mediation. It's marked by a deep attention to stillness, to an almost desperate near-silence. '
'Technology and imperfection. The raw and the processed'.
---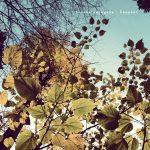 YOSUKE KAKEGAWA – REMNANT
On Remnant, 'scores for existent or non-existent films', Tokyo-based composer Yosuke Kakegawa also extensively uses lo-fi effects to celebrate the nostalgia of deterioration. The tagline for this album is, after all, 'a playback of your lost memories…..'
With a relatively modest setup (synthesizers, FM transmitter, radio cassette recorder, and field recordings), Kakegawa creates effective cinematic compositions. It is not clear which of these are indeed used in films and which are not, but that doesn't matter much since most of us wouldn't be familiar with the films probably (anyone knows Chô gekijô-ban Keroro gunsô, for instance?).
And, after all, we're here for the music – which is fresh and original.
As far as I can tell, Remnant, released on Amsterdam-based Shimmering Moods Records, is Kakegawa's first full-length solo album. Shimmering Moods Records physical releases are always limited to 50 so by this time you're too late for the CDr. But again: there's always an unlimited supply of digital downloads…