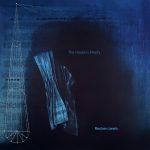 Reuben Lewis is an Australian electro-acoustic composer and trumpeter, at home in many settings. He is a member of various ensembles (I Hold The Lion's Paw among them), performing jazz, multidisciplinary collaborations, and of course his own electro-acoustic work. Using the trumpet 'with extended techniques and preparations alongside live analogue processing with pedals and samplers', he feels as much at home 'in a beer-stained nightclub as well as on a hilltop in Malaysia surrounded by dancers and bull-trance shamans'.
The House Is Empty is his first solo album, and focuses mostly on his electro-acoustic work. The opening title track is a 19-minute layered drone piece in which the trumpet is barely recognizable – and yet it gives the piece a remote 'Jon Hassell-like' atmosphere.
The second track Together | Apart is quite different: here the trumpet is in the foreground, backed by haunting effects. 'Depending on the mood of the listener, it's either a siren song or a war cry. One might feel the urge to either tighten their fists or soften their belly.'

He's like you includes a strange dialogue between two men, interspersed with musical accents. To me, this is a confusing track, because it feels like a recorded part of an interview or a dialogue that was not meant to be heard. I'm afraid it sort of breaks the spell (for me, that is) that was built with the previous tracks.
Luckily, the album returns to ethereal sounds with Animal | God, which is played 'straight into the infinite space between Animal and God.'
---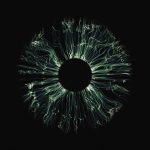 Like much music that is currently released, Monologues was written while in isolation. In this case, Ivan Muela decided not to work with a distant online partner to create a collaboration project, but chose to focus inward to create 'an honest conversation about finding peace within oneself', a 'sonic journal in which [he] explored making music with limited resources and a limited headspace.'
According to his website, Monologues is the sixth album of this Spanish (but London-based) composer, though Discogs only mentions two. In his work, Ivan Muela 'explores the bonds between traditional and experimental music, with performances ranging from intimate piano concerts to full-scale experimental events – sometimes classical, sometimes ambient and sometimes avant-garde but always touching and thought-provoking.'
Monologues is my first encounter with Muela's music, and it is a very pleasant introduction to the work of this artist indeed. It definitely fueled my curiosity to check out his previous work too – even though he warns us that his previous releases can turn out to sound different: using 'tape loops, guitar pedals, synths and generative techniques to create an environment that responds and reacts in unpredictable ways, the music in this album is sonically softer and less raw than in my previous releases'.