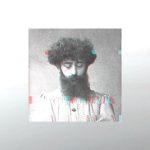 Mike Lazarev must be a very busy man. Next to a full-time job, he runs the immensely popular Headphone Commute site. And apart from that he somehow still finds the time to make music himself.
His earlier releases were primarily solo-piano focused, but over time, the sound of synths was added.
When You Are marks a new direction in his sound design. Lazarev 'now looks further afield, enlisting textural and harmonic support from the rich and diverse array of analogue and digital synthesis tools'.

Of course, Mike still plays the piano on this album, but it's not taking the main role. Still focusing on cinematic and often melancholic introspective compositions, the tracks are now somewhat more 'ambient' – which is why this album perfectly fits James Murray's Slowcraft label on which it is released.
The person portrayed on the cover is not Mike Lazarev himself, to be exact. It is the portrait that he uses as his avatar: a portrait of Joséphin Péladan, a mysterious French occult novelist that established the Salon De La Rose + Croix (for painters, writers, and musicians sharing his artistic ideals), and who was also connected to Erik Satie.
Mike Lazarev himself is born in Kyiv, to a Russian mother and a Ukrainian father. You can probably imagine the deep impact the current war must have on him personally – one of the reasons he released the two For Ukraine charity compilations. But it may perhaps also explain some of the melancholic, uncertain, darker moods on some of the tracks on the album – even though I would not say that When You Are is a 'dark' album.
---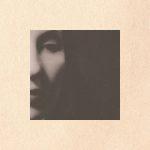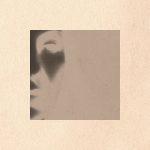 Anne Garner's music is a bit hard to classify. It's 'pop' but not 'poppy'. There are songs, with lyrics, so it's not strictly 'ambient' – but the instrumentation, produced and performed by her partner James Murray, definitely is. I guess 'dream-pop' comes closest for a description: "an atmospheric subgenre of alternative rock that relies on sonic textures as much as melody".
'Anne Garner's music offers a rare blend of lament and solace, by turns sorrowful and sanguine, providing a well of deep comfort to hearts in need. Her hushed, intimate ballads and soaring secular hymns radiate a child-like sense of wonder and delight, yet find their roots in an unflinching commitment to explore and express the painful, contradictory workings of the emotional inner life.'
Her songs are always very personal and intimate – and even more so on her latest album Dear Unknown. The track Alma, for instance, 'celebrates the artist's late mother, whose passing prompted Anne to begin her songwriting career, urging us all to cherish each and every moment of life's precious, fleeting gift.'

Dust Devil tells about 'a sad and troubled girl who made her world so small and familiar that she now feels trapped and weighed down by all the emotions she's collected to keep her safe'.
The accompanying video for this track – entirely hand-drawn by Anne herself – won the prize for beat animation at the ARFF Paris 2022 International Awards.
Slowcraft also released a fully instrumental version of Dear Unknown:
"Stripped of lyrical focus this dreamy ambient pop collection proposes an alternate vision of Anne's celebrated new work, one in which her vocal poise and bitter-sweet poetry give way to an enigmatic, ambiguous listening experience laying bare the fruit of three years' production."