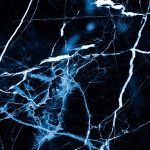 Ithaki is one of the many aliases Andrea Bellucci (the Italian sound artist, not the American film composer of the same name) uses for his musical output. You may also know him as one half of the duo Iluiteq – check below for more info on that.
Cornerstone is a solo release on the TXT Recordings label, presenting a varied collection of ambient/electronic compositions. It can be labeled as 'ambient' but at the same time as 'glitch IDM': the pieces are created with many subtle details, while at the same time keeping the details from distracting from the whole. So you can listen on different levels: you can simply surrender to the atmosphere or give attention to the details.

The two first tracks focus on the piano as the main instrument, Whispers is based on a vocal sample not unlike Brian Eno's 2/1 or 1/2 on Music For Airports. After that, Bellucci keeps you from dozing off with the heavily rhythmic title track (though, like most IDM, you'll have a hard time dancing to this). Quiet sleepy atmospheres alternate with haunting rhythms with deep bass, like in Missing Waves and Thought Talk, until the album closes with Reflects Of Moonlight which sounds as you might expect from its title.
With Cornerstone, Ithaki presents an album with remarkably diverse styles that still remains coherent. Presented this way, it is simply impossible to lose interest somewhere halfway. That's why I recommend listening to the full album in its original sequence.
---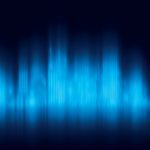 Compared to Cornerstone, Iluitec's The Light Inside, The Dark Outside has a more 'ambient' approach, in the 'beatless' sense. There are a few details that link the two albums together, however, such as the vocal samples in the opening track The Light Inside. This is no surprise, knowing that Andrea Bellucci is one half of Iluiteq, the other being Sergio Calzoni.
This is the Italian duo's third album as Iluiteq, but both artists work under various aliases in various combinations. Their previous albums had descriptive titles like Soundtrack For Winter Departures (20218) and The Loss of Wilderness (2021). Apart from that, tracks from the duo were included on various compilations, such as (4 tracks on) the massive TXT Recordings compilation Nagual 5.
Created in the time of the COVID crisis, The Light Inside, The Dark Outside 'was conceived as a means to nourish the light inside all of us, no matter how difficult and dark the reality can turn out to be'.
And indeed, each track expresses the 'inner need for brightness and hope' in its own way – even those that have their focus on the 'darker' side. So this album may help to keep the dark outside and enjoy the light inside.