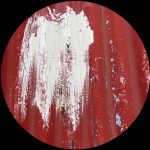 CROWS LABYRINTH, DISTANT FIRES BURNING, JON DOE ONE, STRATOSPHERE – BASSBIENTS
Bassbients, released on Móatún 7 from Iceland, is a collaboration project celebrating the electric bass guitar. Invented in the 1930s, it was was "exclusively meant to enhance the lower frequencies of the guitar parts in a band as a more user-friendly replacement to the double bass".

The electric bass became a prominent instrument in all musical directions, but not too much in ambient music and soundscapes. Enough reason for Crows Labyrinth (Theo Tol), Distant Fires Burning (Gert de Meester), Jon Doe One (Hannes d'Hoine) and Stratosphere (Ronald Mariën) to join forces and show the potential of this instrument.

'Each recorded a track which he passed on to the next, whom in his turn did overdubs to pass it onto the next.'
This way, all four artists contribute on all four tracks, creating imaginative ambient music with a natural emphasis on the lower sound spectrum.
Móatún 7 releases physical releases usually include a limited vinyl lathe cut edition (30), but these are sold out already. A CD versions is still available, and the digital download will remain after they also sell out.
---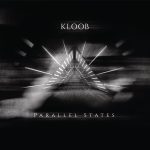 I know I'm late to this particular party: Parallel States was already released on October 1, 2021. But this one should not go unnoticed, so: better late than never…

Daniel 'Kloob' Fereira (from Spain) has been creating ambient/experimental music since 2010. The first two albums as Kloob were released on Relaxed Machinery, but since 2018 he found a fitting home on the Winter-Light label.
And dark it is: "Ethereal soundscapes, deep-low drones, subtle-faint dub chords, and gloomy atmospheres slowly slide in to assemble nebulous structures".

In fact, I have nothing to add to the accompanying liner notes, so I'll just paste them here:
" … Drifting helplessly in unchartered space. Gripped by fear and an inherent dread; the mind becomes wracked with feverish blurred visions. Intermittently slipping into dreamlike sequences, spliced with harsh realities and the surreal…"
---