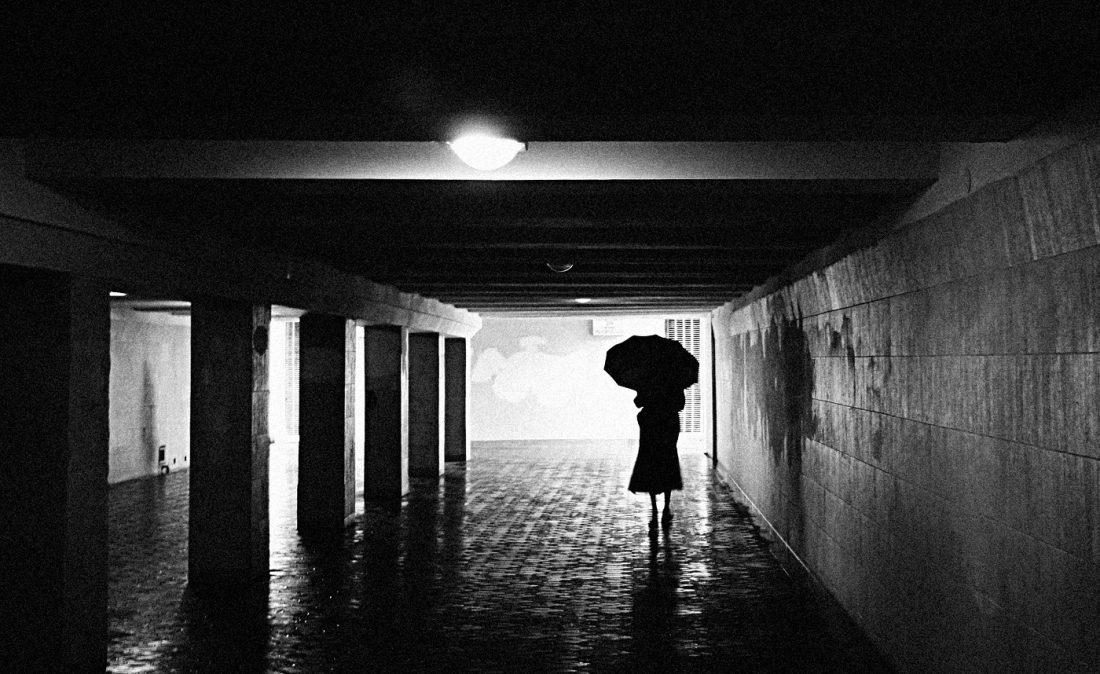 Among the many benefit albums and compilations that are released in support of the Ukrainian cause, the two that were curated by Hollie Kenniff in collaboration with Headphone Commute deserve special attention because of the wide range of artists presented in the (48) tracks.
All proceedings from these albums will be donated to International Rescue Committee to support displaced children and families with vital supplies during the Crisis in Ukraine.

Volume 1 was released on March 18 and Volume 2 followed on April 29 – so chances are you already know them. If not: check them on Bandcamp with the links below. Support is still needed, because unfortunately the war is not over yet.
When Mike (Headphone Commute) Lazarev invited me to do a mix of both albums, I initially hesitated to do so. How to avoid people NOT buying the compilations because they already have the mix? The mix should boost sales, not reduce them.
To avoid redundancy I decided to edit (or shorten) EVERY track in this mix: none of them are included in their original full length! So think of it as 'preview edits'.
And remember: not all tracks of the two compilations are included in this mix. Only 27 of the 48 tracks are included, so that leaves another 21 'musical incentives' to buy the compilations!

If you like this mix, or even if you dón't like it, be sure to check out both charity compilations and help support the Ukrainian cause!
Included Tracks and their start time:
(Note: All tracks are edited/shortened. Download the original benefit compilations for the full-length versions)
00:00 Kiev Ambiance Intro by Stanislav Teterevlev
00:53 Madeline Cocolas – Emergence
03:48 Marine Eyes – Heart Held
06:38 Rachel Grimes – Patsy (instrumental)
08:35 Heather Woods Broderick – Monarch
11:03 Benoît Pioulard – Rasping Descend
13:02 Slow Reels – Interference
14:16 Simon Scott – Ember
16:57 Helios (feat. Hollie Kenniff) – Enfold
18:57 Christopher Willits – The Unknown Sea
21:48 Gailes – 7.83
25:35 Ryuichi Sakamoto and Illia Bondarenko – Piece For Illia
27:45 IKSRE – Seeds
28:59 Nailah Hunter – Palace
30:30 Sachi Kobayashi – Sakura
31:22 Karen Vogt – Light Must Come
32:56 Lea Bertucci & Lawrence English – This Heavy Rock
34:30 Mike Lazarev – Incoming
36:17 Endless Melancholy – A Peace Once Lost
37:39 Julia Kent – Spring Snow
40:33 Zakè & 36 – Rodych
43:14 Hammock – Displacement
44:54 Claire Deak – A Million Cloaked Ghosts
47:14 Joe Trapanese – Introspection
49:53 Rhian Sheehan – We Found Ourselves Beneath A Dark Sky
52:29 Rose Riebl – Near Dark
53:50 Aisha Burns and Jake Woodruff – The Reservoir
57:33 Hollie Kenniff and Anna Phoebe – Ways Of Seeing
(This mix is also published on Headphone Commute)
Download FOR UKRAINE (MIX) Now 137Mb (60:07 min.)
OR: Listen on Mixcloud: