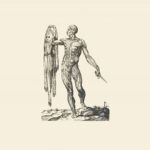 A (church) organ needs air flowing through its pipes to create its sound, from the softest sigh to intimidating volumes. For his album Observation Of Breath, Lawrence English wrote four compositions exclusively for organ: the organ at the Old Museum in Brisbane, to be exact, that was built in 1889.
The two short (6 and 2 minutes) and two long tracks (10 and 20 minutes) were recorded in one take, and – as expected – do not sound the way the music for these organs originally sounded. Lawrence's "exercises in 'maximal minimalism'" explore the sonic qualities of the instrument, not only focusing on "the durability of sound but also to its density".

Observation Of Breath can perhaps be seen as a follow-up of 2020's Lassitude, which was entirely performed on the same organ in the Old Museum. According to English, "Observation of Breath resolves a number of the questions originally raised by Lassitude".

From here, it's probably best to let Lawrence English describe his music and passion for this instrument himself:
"The particular organ that I work with comprises four manuals and 45 speaking stops and
it has a tubular-pneumatic action. (A 'stop' is a component of a pipe organ that admits pressurized air to a set of organ pipes) It's the stops that are the focus of my interest. They are very specific and when manipulated in certain ways and in certain combinations, create a unique set of unsteady timbres that make it a remarkably intoxicating instrument to collaborate with."
"The music's power lies in its density, in the stacking of exhales all breathing in unison and then, at some point, failing to breathe further. In these moments a wavering unsteadiness of tone arrives with an elegant uncertainty."
---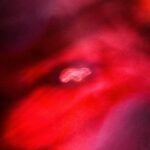 SAFFRONKEIRA / SIAVASH AMINI – THE FADED ORBIT
The Faded Orbit is a collaboration album of Sardinian 'sound researcher' Eugenio Caria (Saffronkeira) and Siavash Amini from Iran. Both have an extensive (and impressive) backcatalog by now so I can safely assume their names are familiar.
They previously worked together on one track of Saffronkeira's album Synecdoche – a collection of different collaborations. And that must have been the beginning of a fruitful musical relationship, culminating in this full album release on Denovali.
The liner notes explain that "hearing a snippet of sound can conjure an image, not a memory but not unfamiliar", which, when combined, can become "a narrative, a whole story that never happened but [where you feel yourself] among its participants – a sound triggering a false memory."

The tracks on The Faded Orbit are created electronically, but there is a large-scale cinematic quality to it that is rather overwhelming. Some of the tracks sound like they are performed by a full symphony orchestra.
This could easily have been the soundtrack to a blockbuster Sci-Fi movie. I know it's a bit cliche to compare it to 2001's 'black hole scene' (remember the Ligeti soundtrack), but this is what some moments felt like to me (try Forgotten Machines to get an impression).
That particular movie does not exist (yet), so you'll have to create your own narrative.
Which, with music like this, will probably be easy enough.
---