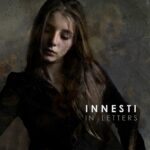 Only a few months after the Dronarivm release of Filament & Place (in April earlier this year), Innesti (R. Chris Fraley) self-releases his follow-up album: In Letters. The two albums are linked by the opening track, Apricity, which is a remix of Insoucient on the aforementioned Filament & Place album.
With ten tracks clocking 64 minutes, In Letters is a perfect album for relaxation: all of the tracks have the warm soothing atmosphere which is described as "ethereal, minimal ambient soundscapes created with field recordings, organic synthesis, a sense of longing, and the slow movements of shadows."
Innesti states that the album is designed for listening on headphones, but it definitely works immersive wonders when played on a decent speaker system too!
---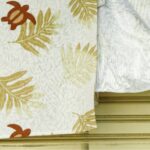 Sumida Colours has been waiting in my queue for much too long: it was already released in May this year. This inevitably means that the CD version is long sold out by now. But there's always the digital download: even as a name-your-price download – since this is Krysalisound's policy for digital downloads. So I guess I'll still recommend it for those of you that may have missed it.

Sumida Colours is Wil Bolton's first release on the Krysalisound label, but his discography boasts no less than 23 album releases since 2010 (on labels like Hibernate, Time Released Sound, Home Normal, Dauw, Dronarivm, Eilean, Databloem and many more), and numerous appearances on other projects. So I can safely assume he's no stranger to the regular reader of these pages.
The sounds on this album were collected during a stay in Sumida-ku, Tokyo: environmental recordings, toy glockenspiel, bells and wind chimes. Sumida Colours (the title track) "began by assigning six colours from the palette of Hokusai's (who was born in Sumida-ku) woodblock print 'The Great Wave off Kanagawa' to six notes of a musical scale. I then walked the streets of Sumida, taking a photograph each time I saw one of these colours in the details and textures of everyday scenery, and created a musical score from the order in which these colours appeared."