Just imagine yourself sitting in a local bar at the end of the day. A bit tired, your head full of thoughts. The murmuration of the people around you slowly gets blurry as you drift off. Your thoughts begin to wander, memories are mixed with fantasies and places you never even visited. Until now.

I feel VERY privileged that Dr. Ir. Stéphane Pigeon gave me his (exceptional) permission to use the sound generators/music he created for myNoise.net – a site that has long been among my favorites.
This mix is different from most earlier Ambientblog.net mixes (since all sounds come from one single source), so here is a somewhat more extensive introduction:
About myNoise.net
myNoise.net is a site that everyone even remotely interested in sound or ambient music should have bookmarked. It is built by Dr. Ir. Stéphane Pigeon to create "beautiful noises to mask the noises you don't want to hear", offering 'sound blockers' in every way thinkable.
The sound 'generators' are structured in a very functional way: I need to focus, I want to sleep, I need to calm down, My room is too quiet, I suffer from Tinnitus, I'm trying to put my baby asleep, etc., etc.
You'll find sounds ranging from synthetic sound blockers (like White Noise) to natural/environmental/industrial soundscapes (even the subtle sound of an office, for those that work from home but miss the sound of their colleagues).

But myNoise is much more than just a set of 'functional' sound generators. You'll also find synthetic, experimental, and fantasy sounds to trigger your imagination. And apart from that, there are many musical options to choose from. There is so much to find and experiment it could make a lot of your (ambient) albums redundant once you found this site and got hooked just like me. Just check the index page to get an idea.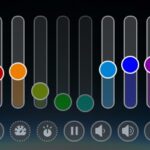 But that's not all. The site also has an incredible level of interactivity. Each sound generator has 10 sliders that the visitor can use to set to their own preference. You can also choose to use predefined presets, speed control, or root note selection. Or, if you cannot choose yourself, set the sliders to use random animation.
And I mustn't forget to mention that there is also a calibration tool, with which you can adjust the settings to compensate for your personal hearing loss or your headphone's frequency response.
If you feel adventurous, you can also experiment by opening different generators in multiple tabs in your browser and see how they fit together.
Personally, I am always amazed by the sound quality on this site, its flexibility, the way the different details match together, and the way all of this is programmed in a very user-friendly way. And eco-friendly, too: myNoise.net is the first website I know of that compensates for the carbon footprint its traffic generates!

About the Mix
This mix is created from a selection of generators from myNoise. The most frustrating thing in preparing it was that I could hardly choose the sounds to use: there are só many possible options to choose from! So I decided to stay close to the 'ambientblog mix concept' (if that is a thing) in trying to create a 'sonic daydream'.
Ambient Daydream tells a story created with myNoise generators. But, more important: I hope that it serves as an introduction to the site itself: because the réal power of myNoise is that you can adjust it to what works best for you.

Just like all other music releases, the audio recordings on myNoise.net are copyrighted. They are nót free to use, though some people seem to think so simply because they are presented online. I feel very privileged that Stéphane Pigeon gave me permission to create this mix, without any preconditions – he even sent me the original sound sources from the generators I picked to achieve the highest sound quality possible.
You can enjoy Ambient Daydream as usual: download or stream it directly from here, from Mixcloud, Spotify, or iTunes. Like most of the Ambientblog mixes, an exclusive (DTS-)Surround version is also available as a free download.
The mix is also available on myNoise.net as part of their album series, available on most platforms (Spotify, Google Music, Apple Music, Amazon Music, Deezer, and Tidal)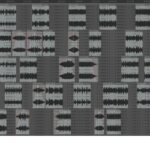 ---
Stéphane Pigeon notes:
"What Peter didn't mention, is that the sound generators on myNoise have been intentionally designed to mix well together. Musical tones, for example, all share the same key. Therefore creating soundscapes mixing varied elements on myNoise, is always a rewarding experience for the user. This is also a problem for me, as a creator of these sounds: by mixing these elements by himself, the listener on myNoise may feel like an artist creating an original piece of music. But they do not realize that the puzzle they are using, is a gimmick: pieces always match (almost).

This is one of the reasons I always have been reluctant to share my magic pieces with others. The time and efforts spent to create these original sounds are hard to imagine. Like a treasure you discovered after such a long and tiring quest, you want to keep it your own. Here with the copyrights.

When Peter asked me about making a mix from myNoise sound generators, he was clearly heading towards a clear no. But then, I listened to his earlier mixes, and found a talent and an ear. Why not, then? I was already curious to discover what Peter would come with all the sounds and ambiences of myNoise. I knew it would sound good – remember the magic puzzle – so, I was clearly hoping for more: sheer creativity.

Peter didn't disappoint me. During the one hour of listening, he kept me curious about what would come next in the stream, while enjoying the moment. Peter came with combinations that I would not have chosen myself and – a rare thing with my own sounds – sent me chills down the spine at different transitions.

I am thrilled how the project ended up, and hope you will have as much enjoyment as I did listening to this journey. Maybe even more for you, because every sound will be a discovery, not for me anymore.

Happy daydreaming!"

Stéphane Pigeon, myNoise.net
---
List of Generators used
Start Time (Sample Length) – Generator Name

Note:
The hyperlinks below refer to the mynoise.net generators with the slider settings as used in the mix. Do nót open these links while listening to the mix itself!
Download Ambient Daydream now 137Mb (59:57 min.)
[Alternative download from Archive.org]
[Surround-version (DTS.wav or *.wma) here]

OR: Listen on Mixcloud, Spotify or iTunes:
(Mixcloud may not be available in the USA because it is not allowed to have more than 5 tracks from the same artist – in this case: myNoise.net)