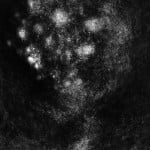 SAFFRONKEIRA – SYNECDOCHE
For his 2013 album Cause and Effect, Saffronkeira (Eugenio Caria, from Sardinia, Italy) worked together with trumpet-player Mario Massa.
His latest album, Synecdoche ('the part refers to the whole or vice versa') is a collection of collaborations with different artists: Siavash Amini & Idlefon, Subheim, Witxes, Sebastian Plano, Mia Zabelka, Field Rotation.
Though they each have a different sound signature, all work in the same musical context. The result is an adventurous album, clearly a Saffronkeira album, but with different characteristics for each track.  All tracks are instrumental, with the exception of the somewhat creepy vocals of Mia Zabelka on Chthonian.
The album closes with two solo-tracks, so there can be no doubt that Saffronkeira can also do it on his own!

SAFFRONKEIRA – OUEVRE (with SEBASTIAN PLANO)

---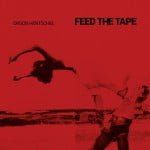 ORSON HENTSCHEL – FEED THE TAPE
The opening track 16 mm, with its rapid-fire loop of what sounds like a camera shutter, is a firm statement. The fast repeating loops refers to the work of minimalist Steve Reich, most clearly perhaps in the album title track. But the sound sources are not acoustic instruments played by a live ensemble, but audio sources from film audio tracks, soundtracks, sound libraries etc.
'He estranges this sound material in order to create his own sound – hence the name of this debut album'.
Düsseldorf-based composer Orson Hentschel has a classical education, but focuses completely on creating electronic, experimental and film music. His interest in polyphonic music from the late middle ages can be felt in tracks like Slow-Moving and Florence.
While restrained at some moments, this is very exciting music at the same time, partly thanks to the energetic drumming by Lukas Baumgart, who also supports Hentschel at his multimedia live events.
'His aim  is to take the listener on an hour-long journey which brings him to the limits of what he can bear. This is achieved by extended repetitions and long arcs of suspense rather than sheer volume."

ORSON HENTSCHEL – FEED THE TAPE
---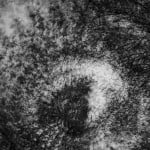 GUY GELEM – ENTIRETY
Bad news first: the (physical) vinyl-effect CDr is already sold out. Of course: Whitelabelrecs editions are limited to ony 50 copies!
But the good news is that digital editions are unlimited.
Guy Gelem (from Israel) is an experimental cellist, who has previously released on labels like Time Released Sounds and Rural Colours. His cello is the main instrument here, embedded in layers als loops of different string instruments (and occasional use of an old Casio keyboard for creating the background drones in the last two tracks).
Having returned to his homeland after living overseas, this album is a return to his musical roots. Entirety is a calm and contemplative album 'weaving through hints of oriental and Arabic music that Guy has been reunited with over the last couple of years'.

---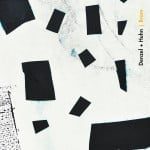 DENZEL & HUHN – BROM
Eight years after their previous release Paraport, (Bertram) Denzel & (Erik) Huhn release an album that continues a legendary tradition of German electronic music. I'm not referring to the Kraftwerk sound, but to the kind of electronic music that made Cluster (Dieter Moebius, Achim Roedelius, together with Conny Plank and Brian Eno) into legends.
Brom – it means hum in Dutch, but actually it refers to the bromine element 'an element unable to exist on its own' – combines all kinds of microscopically detailed sounds into uplifting electronic soundscapes that are experimental as well as jazzy.
'This time, we also started with sampling, but we recorded the stuff ourselves, looking for a new kind of ambience as a basis for our tracks. We've enjoyed this very much, so we were inviting friends to brin their instruments and ideas to the fold."
These friends are playing some self-made instruments, but also regular instruments like trombone, violin, flute, percussion, piano, vibraphone and hang ('a kind of Swiss-made steel drum with a confusing esoteric heritage').
Though there is a direct link to the best period of German 'Krautrock' music, I would not describe this music as 'retro'. On the contrary, I'd say: this is a new step forward and a fresh mixture of sound that could as well be heading the genre forward into a new direction.
Brom, by the way, is released on Marsen Jules' Oktaf label.