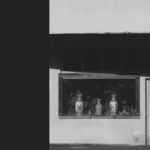 Australian Chris Abrahams may be best known for his work with The Necks, but apart from that he participated in numerous other groups, ánd released numerous solo albums. The Room40 label previously released four of those solo albums, each of them presenting electro-acoustic compositions. Appearance is different because here, after being encouraged by Lawrence English to do so, Abrahams presents two solo-piano pieces. No electronics.
For those familiar with his style, or with the music of The Necks, there is no doubt this is the music of Chris Abrahams. His playing and improvising (?) style is recognizable from the very first set of notes.
To simply quote the words of Lawrence English: "He creates a pairing of rippling cascades
of tonality with a macro-minimalist compositional form that invites a sense of perpetual release. Notes cycle and gently coalesce to create weaving melodic patterns that accumulate into a slow unfolding of form, across time."
I should add that the sparkling recording of the piano (Phil Punch) and the mastering (Lawrence English) definitely add to the experience.

Appearance shows a musical approach that is somewhat hard to categorize – Abraham's music is a category in itself. The only reference that came to my mind when listening is some of the early improvisational works of Keith Jarrett. And those have become classic reference recordings, too.
---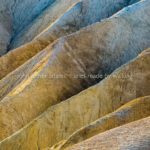 The music of John Luther Adams is often (if not always) inspired by his landscapes and surroundings – especially those in Alaska, where he lives. Not only is the Become… trilogy (River, Ocean, Desert) is now available as a 3-CD box-set, but Cold Blue Music also released a new album featuring two new string quartets: Lines Made By Walking and Untouched.
Both quartets present three evolving movements. Lines Made By Walking depicts the composer walking across various landscapes "at three miles an hour, imagining music coming directly out of the contours of the land."
In the three movements, "a single melodic line is superimposed on itself at different speeds." It's as if the motifs are gradually torn apart. A process perhaps not unlike Brian Eno's treatment of Pachelbel's Canon on the B-Side of his 1975 Discreet Music – apart from the fact that John Luther Adams does not deconstruct an existing composition but creates it himself from scratch.
Walking across the tundra with a small Aeolian harp on top of his head (picture that for a while!) was the basis of Untouched. "Music seemed to flow out of the sky – across the strings, down through my body, and into the earth. […] I imagined the quartet as a single sixteen-string Aeolian harp, with the music's rising and falling lines and gusting arpeggios coming entirely from natural harmonics and open strings."

So here it is: 'sustainable' music, to enjoy and celebrate the immersive beauty of nature in the soothing sounds of a string quartet.
John Luther Adams – Lines Made By Walking I: Up The Mountain
---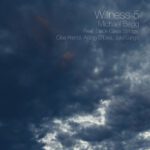 Witness 5 is the concluding part of a series of recordings featuring the Witness Engine: software that Michael Begg developed "to sonify earth monitoring and environmental data, to give voice to the growing sense of solastalgia (wikipedia: 'a form of emotional or existential distress caused by environmental change') defining contemporary life."

Previous editions covered the movement of satellites (Witness 1), the weather (Witness 2 and Witness 3, the latter with Clodagh Simmonds), and data from the Comet Neowise passing (Witness 4). Witness 5 addresses 'issues of air inequality', processing live data "from numerous locations and turning the various elements of the air quality index into sound and audio processes".

While the conceptual starting point of this project may sound highly theoretical and analytical, the music is far from that. This is due to the instrumentation: the recordings from Scotland and Bosnia were the the basic layers for improvisations by the string section of the Black Glass Ensemble: Clea Friend (cello), Aisling O'Dea (violin), Julia Lungu (violin).

Combining their string sounds with Michael Begg's 'Witness Engine' synth sounds and samples results in a striking piece of contemporary classical/electronic music – which, at times, sounds remarkably more 'calm' than 'distressed' – despite its underlying message.
---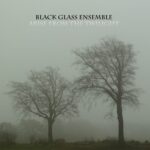 The Black Glass Ensemble (featuring members of the Scottish Chamber Orchestra, alongside experimental artist Ben Ponton from :Zoviet France:) worked together with Michael Begg on various occasions, such as the aforementioned Witness series, as well as on Be Mine In Patience, they continued their collaboration on this project: Arise From The Twilight. The live performance at Edinburgh's Queen's Hall was scheduled just before the lockdown (and luckily recorded) – but later performances had to be canceled due to the Covid-19 crisis.
This adds a different and unintended level of 'solastalgia' to the recording: "combining solace and pain, coined by philosopher Glenn Albrecht in 2005 to articulate the sense of existential distress caused by living through environmental change".
Arise from the Twilight presents four movements with a unique blend of contemporary classical music with electronics generated from various sources, such as "sonified data streams, satellite and weather monitoring systems; low-frequency atmospheric receivers; field recordings; resonance audiograms, and more". The closing piece, Observations And Ice Melt, links the sound from data streams of the Copernicus satellites to that of glacial melt calving and to a clear quote of Charles Ives reminding us to take care of our future.

Arise from the Twilight has the true, unaltered, feeling of a live-performance – unintentionally emphasizing the current lack of live-experiences. But with albums like this, we can still simulate the live experience in the safe space of our own homes.