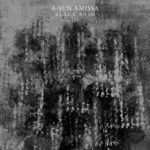 I was prepared for a heavy guitar-driven drone set, even more so when I read the FFO (For Fans Of) Ben Frost, Mogwai, Tim Hecker, Ben Salisbury. Well, I was surprised by the cinematic ambient orchestral drones presented in these compositions.
Of course, the (heavily processed) guitar is omnipresent, but Richard 'A-Sun Amissa' Knox definitely "has taken the more ambient elements of previous releases and developed them into a more consistent whole."
"Focusing on a more ambient and cinematic approach, lulling, melancholic atmospheres are the order of the day here as intricate layers of sound weave in and out of each other, forming a bleak and sentimental tone."
On the other hand, some aspects remain genuine A-Sun Amissa. The "doom-ridden nervous tension is present throughout", and there are fierce moments of noise, but overall these three long pieces (The Sea's Collapse, Out Past The Dark, Plucking Feathers From A Swan Song) are a subtle full-scale symphony, combining the orchestral drones with guitar, synth and piano.
Black Rain (I) was already released in digital version earlier this year. September saw the release of the CD version. The (I) probably -and hopefully- indicates that there is more like this to follow.
---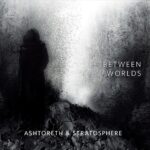 Like with A-Sun Amissa, mentioned above, I had to revise my unsubstantiated bias here: assuming that Ashtoreth would probably present 'a catharsis of doom and noise'.
But there is no 'noisy', physical kind of doom present on this collaboration with Stratosphere: there's definitely an unmistakable dark feeling of impending doom, but the music stays subtly restrained. For the most part, that is: the 17-minute title track climaxes in a wall of noise just before it finishes the album.

Between Worlds is Peter 'Ashtoreth' Verwimp and Ronald 'Stratosphere' Mariën's debut release for the Winter-Light label: a label specialising in "deep ambient, experimental and drone soundscapes."
On Between Worlds, the two Belgian artists present "seven finely woven pieces that ebb and flow between what we perceive to be real and what we sense but cannot see. A transition from darkness to light; a gradient of black to white. Slipping barely noticed between the two. A blurred movement on the edge of our peripheral vision. A push of air gently felt or a change of pressure within a room.
Sensed but never grasped, felt but never seen. A passing between two worlds."