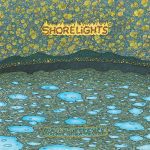 Shorelights is a duo featuring Rod 'DeepChord' Modell and Walter Wasacz. Modell's deeply reverbing sounds is immediately recognizable, but here are no dubby thumping beats, which gives Bioluminescence a more 'deep ambient' feel.
The vinyl release on Astral Industries (the label can easily be guessed from the cover art by Theo Ellsworth alone) does not include much information: this is all about the music. Two sides, simply titled Side A and Side B, both 19 minutes in length. The music is divided into separate parts which are sequenced into one uninterrupted track.
Bioluminescence is the well-chosen name for an album that has the sparkling atmosphere of nature's phenomena: "Shorelights' sonic and visual inspiration comes directly from the Great Lakes of North America and the psychotropic and interstellar activity surrounding them."
As usual on Astral Industries, Bioluminescence is physically available on vinyl only. Apart from that, a digital download is also available.
---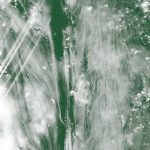 Though loosely related thematically, Ian Wellman's Bioaccumulation is different in sound. Using field recordings and 'human-generated sounds', Wellman describes a darker natural phenomenon: Bioaccumulation.
Bioaccumulation is "the accumulation of toxic substances occurring in the environment. Bioaccumulation takes place when an organism absorbs a substance at a faster rate than it can lose in catabolism or excretion. This process only magnifies as it moves down the food chain."

Ian Wellman assembles different kinds of ambient sound fields to create sound textures that are as much field recordings as they are musical compositions.
"The field recordings in Bioaccumulation are meant to serve as real-world examples of how we affect the environment and our surroundings, even simply by being present. The human-generated sounds left in the recordings are intended to reflect the inescapable amount of noise pollution we have contributed to the world."

The (11) pieces are created using a 4-track tape machine playing "loops sourced from digital synths and manipulated or dissolved completely by effect pedals. The pieces dwell on feelings from our environmental collapse."
Or, as Wellman describes in an example in his liner notes: "Nature is literally screaming at us to leave."

Released on Room40 as download-only.
---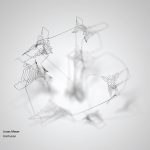 Serein is a quality label that is somewhat hard to pinpoint musically. It started out as a 'netlabel' way back in 2005 (remember the beautiful Nest release with Otto Totland?), and in its life, the main focus of the label is 'crossover ambient styles'. With emphasis on 'crossover', since the music can sometimes also be classified as 'jazz' much as it can be called 'ambient'.

Jonas Meyer's Konfusion is a great example of what can be called 'crossover ambient'. A collection of multilayered sounds created from familiar as well as unidentifiable instruments, often with a steady pulse but always very atmospheric.
"Sometimes the pieces sway heavily into the digital realm, with precise edits, clicks and cuts, other times the processing is more gentle and reserved."
Konfusion is the debut album for Germany's Jonas Meyer. An impressive debut that has found the right home on the right label.
---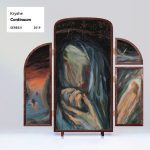 Kryshe returns to Serein with the third album for this label (after March Of The Mysterious (2017) and Hauch earlier in 2019) – his fourth including 2017's Insights on Unperceived Records). Which is why Serein claims he is 'the most decorated artist' on the label.
Kryshe is the solo project of Christian Grothe, a multi-instrumentalist mastering a range of instruments and styles. As is perfectly demonstrated on Continuum in the first three tracks alone: the opener track Continuum demonstrates his warm trumpet sound, Epilog is a beautiful romantic 'Otto Totland style' piano performance, and Fragile somewhat reminisces the sound of Sigur Ros. His trumpet sound on Shouting and Caravan is as soft and cool as Nils Petter Molvaer playing.
"Singing trumpet lines and vocals float along delicate, sparkling streams of experimental sound. Melodies emerge over soundscapes full of plucked strings and tines, white noise and field recordings."
Mentioning all these other artists does not do enough justice to the power of Kryshe's personal sound. He is not a 'copycat' – he has definitely created his own signature for which he obviously can choose from a broad spectrum of sounds.
With the organic sounds of the acoustic instruments merging with the electronic soundscapes so naturally, Continuum is a perfect example of everything the Serein label stands for.