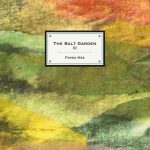 Ever since I discovered the Neither Speak Nor Remain Silent box-set (comprising the EP's Bloom, Huge and Allure completed with some rather radical remixes by Andrew 'Hafler Trio' MacKenzie) I am addicted to the music of Fovea Hex. It's easy to tell why: the strong voice of Clodagh Simonds, assertive and angelic at the same time, the choral arrangements and beautiful harmonies firmly rooted in the (folk) tradition, and the way the music is embedded in rather uncompromising experimental music – especially in the ambient remixes that all are a league of its own.
(If you're still not familiar with Fovea Hex or their Neither Speak Nor Remain Silent box set, I recommend checking out this mix I made for a Dutch Radio show which I think is a good introduction to their earlier work, ánd to the extraordinary special remixes included).

Since 2007, Fovea Hex released a few singles (all of them worth checking out). 2011 brought a full album: Here Is Where We Used To Sing. Then again some more singles (such as their rendition of Molly Malone together with Matmos) – until the Salt Garden trilogy started in 2016: a trilogy of EP's that came with some extra remixes for the special editions.
The main difference is that this 'special editions' are not released as a box set afterward: each EP release was immediately available as a standard version as well as a limited special edition containing a 10″ vinyl EP including a CD version of the same EP and an extra CD with the (ambient) remix versions.
"Was" is indeed the painful word here: considering the speed at which Salt Garden III sold out, many listeners have discovered the timeless quality of Fovea Hex by now. And rightly so.
The Salt Garden III features four tracks (of which Trisamma is an instrumental). The titles of the tracks, The Land's Alight, A Million Fires, The Given Heat suggest a strong ecological awareness (as does All Those Signs on Salt Garden II, describing the devastation of polar ice caps melting) – but the lyrics are as enigmatic as they are poetic.

With the help of Michael Begg, Cora Venus Lunny (violin), Kate Ellis (cello), Guido Zen and an additional choir on A Million Fires Clodagh Simonds once again managed to create music of an unearthly quality. Music that cannot be pinned to a single style, genre, or even tradition.
The Salt Garden parts I, II and III should, of course, be regarded as a single album, even though its parts were released in 2016, 2017 and 2019 respectively. So I can only advise you to try to collect the complete set. I realize it's painful to mention the exquisite extra's from the special editions when they are not available anymore. But the reconstructions by Steven Wilson (for Salt Garden I and III) and Abul Mogard (for II) are so good that I suppose there will be sóme kind of rerelease in the future (another box set, maybe?).
All three editions are a collaborative release on Headphone Dust (Steven Wilson's label) as well as Die Stadt / Janet Records.
---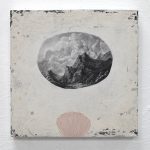 Fallows is the name of the duo formed by Anne Garner (vocals, piano, flute) and Jeff Stonehouse (guitar, post-production). Soundness is their relatively short (30 minute) album presenting four tracks. Three of these tracks are written by Garner and Stonehouse, the fourth is their stunning cover of Sycamore Trees (which was previously released in 2017 on the IRMxTP collection inspired by Twin Peaks).
The combination of Anne's voice with Jeff's guitar is a match made in heaven. There's a floating timelessness here (and a lot of reverb, too) – but behind the beauty is the sense of sadness and loss. It is exactly that combination of mystery, sadness, and beauty that give these tracks their overwhelming Twin-Peaks-like power.
Soundness is released in transparent vinyl on the German Oscarson label in their 'lathe cut' series with a handmade wallpaper cover. The physical edition is, unfortunately, limited to 26 copies only.
But the haunting beauty of the music is not lost in the digital download edition that remains available after the vinyl edition runs out.
Here's a nice little extra for those interested in Anne Garner's (or Neotropic's) work:
Slowcraft Records released a 4-track CDr, which was to be given out to visitors of the live performance by Anne Garner and Neotropic (Riz Maslen) in December 2019 – but can also be ordered via Bandcamp.
Two tracks by each artist are here in a mix different from the original, ánd both artists reworked a track from each other's album. Anne Garner's Unhand (from her album Lost Play) is reworked by Neotropic, and Neotropic's The Restless (from The Absolute Elsewhere) is reworked by Anne Garner.
---