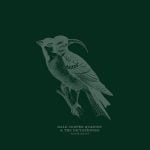 DALE COOPER QUARTET & DICTAPHONES – ASTRILD ASTRILD  
If part of your acts name is Dale Cooper Quartet you'll be forever linked to Twin Peaks.
Coinciding with the much-anticipated third Twin Peaks series The Return, their fourth full album release is perfectly timed. Astrild Astrild could've very well been part of the The Return's soundtrack.
Mysterious dark jazz, deep tone saxophone and a rattling distorted guitar drone in the opening track and in Ta Châssis Euplecte, all in a slow pace. Everything on these long tracks with inexplicable titles is unsettling, ghostly or eerie.
Or all of that.
And even more when the 'doom-crooners' set in (the vocal parts are performed by The Dictaphones: Ronan MacErlaine, Gaëlle Kerrien and Zalie Bellacicco)!
It's another similarity with the Twin Peaks series: you may not have a single clue what it's all about, but once you start watching/listening there's no way to stop or retreat from the mystery.
It is satisfying is a strange way immerse yourself in a weird world that resembles your own – but definitely isn't.
---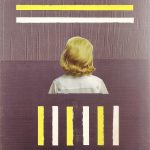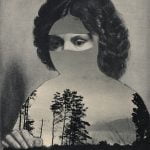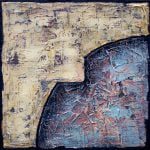 Whether you're a fan of the series or not, the impact of Twin Peaks on television, art and especially music culture can hardly be overestimated. Ever since 1989, the signature 'Love Theme From Twin Peaks' by Angelo Badalementi (written with David Lynch in less than 20 minutes!) has inspired many artists to create variations on the theme or -even more – variations on the otherworldly atmosphere.
This year, the third series pick up 25 years after the original series. David Lynch got carte blanche to create  18 new episodes, each almost one hour. The Return is referred to as originally intended to be viewed as one 18-hour long movie.
It's a love-or-hate thing, it seems. Either you love it (in which case you probably think it's the best television that ever was and will be made) or you hate it with the same intensity for many different reasons.
But either way, the soundtrack is worth investigating for lovers of atmospheric ambient themes and drones.
But: the series official soundtrack is not the issue here.
French Indie Rock Magazine (NOT to be confused with this one, by the way) celebrates the Twin Peaks Return with a series of releases called #IRMxTP. They have asked musicians from all over the world with common interest in Twin Peaks to record a new piece inspired by the series. And – as could probably be expected – to massive response.
And by 'massive', I mean massive: the IRMxTP series is scheduled to contain 16 (!) compilation albums, together almost as long as the 18 editions of the third series! Each of these 16 albums will be available as a free download (!) from the IndieRock Bandcamp Page. At the time of writing (July 2017), three volumes have been released: I, II and VI (III and IV will follow later: as in the series, anything predictable should be avoided).
The releases will continue in the rest of 2017 (or possibly beyond).
The first three editions present convincing proof of the way Twin Peaks inspires musicians in many ways. Of course, it covers a wide range of styles and genres, but all the tracks share the mysterious atmosphere that marks the television series. Though it's not exclusively 'ambient', there are quite a lot ambient music pieces, among the many other tracks that ambient music lovers will also appreciate.
I don't think any serious music fan will need any more recommendation.
But I'll end with namedropping some (only some!) of the artists performing: Giulio Aldinucci, Alexandre Navarro, Mike Cooper, Aidan Baker, Moss Covered Technologies, Øjerum,  Talvihorros, Lawrence English, Philippe Lamy, Birds of Passage, Dirk Serries, and (my personal favorite): Fallows (Jeff Stonehouse and Anne Garner) performing a chilling cover version of (Badalamenti/Lynch's)  Sycamore Trees.
Don't forget: these are just some of the names from the first three of what's going to be a 16-part series. More to come!