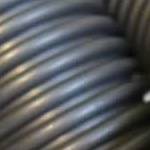 "Acoustical Illusions", a part of the "Hum in the Room-trilogy" (2005), is dedicated to the environmental sounds that sound like distant choirs or orchestras.
Sometimes when you listen to sounds in your environmental background, they may vaguely sound like a full string orchestra, or like soft whispering voices.
An orchestra tuning? Cars passing on the highway?Sound that sound different from what they really are - Acoustical Illusions.
Like the other wo mixes in this set ("Mantra of Walls and Wiring" and "The Hum in the Room") this is a very minimal, drone-oriented mix.
And probably, you'll also hear some sounds that aren't even in it!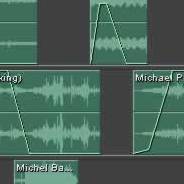 ACOUSTICAL ILLUSIONS PLAYLIST:
Matthias Grassow - Hidden Deep
- Hidden deep, 1999, 2001, Sistema Operativo
Paul Schutze - The Head, the Soles of the Feet, an Arm
- Third Site, 1999, Rykodisc RCD 10464
Matthew Florianz - Heden
- Sprook, 1999, unreleased
Anders Blomqvist - Sparar (Tracking)
- Media Artes II, 2002, Chamber Sound 27
Banabila - Still Waiting
- Hilarious Expedition, 2005, TAPU RECORDS, TRBOP01
Banabila - SMS-ing
- Hilarious Expedition, 2005, TAPU RECORDS, TRBOP01
Astrogenic Hallucinauting - Non Angular Chamber
- Drone Download Project 2003
Biosphere - The Silent Orchestra
- Man with a Movie Camera, 2001, Touch TO:50
Matthew Florianz - Hidden
- Electronic Forest, 2002. H/S Recordings HSCD6
Michael Prime - Armillaria
- Solar, A Musical travelogue, vol II, 2002 Soleilmoon 04140
Arve Henriksen - Ending Image
- Chiaroscuro, 2004, Rune Grammofon RCD2037
Leif Inge - Beetstretch B912 (2x)
- Beetstretch, (Beethoven's 9th stretched to 24 hours)
Robert Henke - Studies of Thunder
- Signal to noise, 2004, Kompakt ICM 05
Frank Perry - Treasure of the Mountain -
Solar, A Musical travelogue, vol II, 2002 Soleilmoon 04140
Brian Eno - Deep Glass Bells (with Harmonic Clouds)
- Bell Studies for the Clock of the Long Now, 2003, Opal, Opal CD02
Scanner - Throat Paint Fortune
- Solar, A Musical travelogue, vol II, 2002 Soleilmoon 04140
Michel Redolfi - Crysallis – Deep Sleep
- Crysallis, Underwater Opera, 1999, unknown
Sidsel Endresen & Bugge Wesseltoft - Voices
- Out Here in there, 2002 Jazzland 017 368-2
Claude Schryer - Musique de l'Odyssee Sonore – Eau
- Excitations, 1997, Empreintes Digitales IMED 0050
Higher Intelligence Agency & Biosphere - Meltwater
- Polar Sequences, 1995, Beyond RBACD17
Voice of Eye - Sirens at Propolis
- Storm of Drones, 1996, Asphodel 966
Jocelyn Montgomery/David Lynch - Flame and Vision
- Lux Vivens, 1999, Mammoth 98013
Thomas Köner - Nival
- Permafrost, 1994 Barooni BAR 009
Dino Pacifici - The Currents of Space
- The Float Zone, 2004, Scorpio Rising Music
Oöphoi - Cydron
- The dreaming of Shells, 2003, Mystery Sea
Christophe Charles - Verena
- Maschinelle Strategeme, 2000, Ritornell, RIT010
Banabila - Phonema (1)
- Hilarious Expedition, 2005, TAPU RECORDS, TRBOP01
Brian Eno - Night Thoughts
- Textures, 1996, Standard Music Library, ESL003
Pseudo-auditory Hallucinations True Auditory Hallucinations
"True auditory hallucinations are when you can clearly hear and understand voices (that are not there) talking to you. True auditory hallucinations are a sign of mental illness such as schizophrenia and have nothing to do with our ears. Pseudo-auditory Hallucinations In contrast, pseudo-auditory hallucinations have nothing to do with mental illness, but have everything to do with our faulty ears.
People don't talk much about pseudo-auditory hallucinations because they think others will think they are nuts if they do. The big difference between true auditory hallucinations and pseudo-auditory hallucinations is that pseudo-auditory hallucinations are always vague—not clear and understandable. Pseudo-auditory hallucinations sound vaguely like tunes, music or voices. They sound "fuzzy" or indistinct. One lady described hers as, "like the wind blowing, but with a musical quality, as if someone off in the distance was singing without words." Another lady said, "I've never heard a tune that I could identify. It sounds more like an orchestra warming up." Another woman described hers thus; "When I am in a real quiet room I hear this humming in my head like someone is humming a song but can't keep a tune."
Make no mistake, when we hear pseudo-auditory hallucinations, it is a very real experience to us. One woman commented to her husband after they arrived at their hotel that she had really enjoyed the music on the plane trip. Her husband replied, "There was no music on the plane." On the return trip she again heard the music and nudged her husband. He listened and replied, "Nope! No music!" A man related, "I would often lie half awake in the morning and hear a 'radio.' A guy would be talking like they did in the 50's. Kind of a monotone voice and all the advertisements like they did back then." One lady noted that when she was a young girl and flying with her dad in small planes, she would hear music. She described it, "The music was a full choir, rather like the Mormon Tabernacle Choir, and when I was very young, I thought it was angels singing." "
text taken from:
http://www.hearinglosshelp.com/articles/hallucinations.htm

Download Acoustical Illusions Now 97Mb (59 min.)