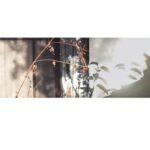 RHUCLE – FEEL
Over 60 album releases since 2014, and yet not much is known about Rhucle apart from his music. A Tokyo-based artist, perhaps called Yuta Kudo which is one of his aliases. But the background is not very relevant obviously: it's the music that counts.
And that music has the delicate, hard-to-describe, Japanese touch – as is demonstrated on this set of eleven relatively short pieces creating 'a calming blanket of sound intended to relax the listener'.
Feel is released as a limited cassette edition of 54 by Polar Seas Recordings – which inevitably sold out soon after the release date. But luckily the digital download edition still remains available.
---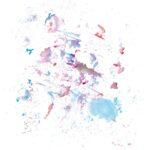 It's a seamless transition from the Rhucle album mentioned above to David Cordero's Recurrent Processes: and not just because the opening track Si'umim is a collaboration of both artists or the fact that Rhucle provided the album artwork.
It is the only collaborative track on the album; the following (seven) tracks are solo tracks. But they retain the same lovely, carefree atmosphere. Fragile sounds and subtle field recording feel like a lazy afternoon on a warm (but not too warm) summer day.
---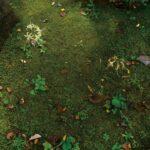 Si'umim clearly wasn't a one-off collaboration, but a prelude to this full album by Rhucle and David Cordero.
2022 and 2023 are clearly inspirational and productive years for David Cordero: Summer Chronicles is the first of four of his releases on the Home Normal label coming up in 2023 and 2024.

Summer Chronicles reflects their memories of the summer of 2022. 'During several weeks we exchanged some sketches and over a number of edits and adjustments we were able to evolve the gentle sounds reflective of nature in that period that encompassed our vision for the organic work we were able to create together'.

Apart from making music that summer, David Cordero played the videogame Xenoblade Chronicles, which title was the inspiration for the album title. Released in November, this album will bring back clear memories of warm summers past.