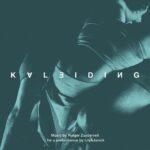 RUTGER ZUYDERVELT – KALEIDING
The music of Rutger 'Machinefabriek' Zuydervelt has graced these pages so often that I can ship the introduction – even if I covered only a fraction of his work on Ambientblog. Discogs mentions no less than 222 releases as Machinefabriek and 56 under his own name (and I doubt if even that is a complete overview). He must be a completist's worst nightmare (or perhaps biggest dream, that depends).
Zuydervelt is no stranger to composing scores, most often for dance performances. Kaleiding (a non-existing and untranslatable word) is scored for the performance of 'contemporary circus company' Lily&Janick (no spaces). Viewing the teaser video on the Bandcamp page this is close to a dance performance, but it it is more than that: 'Kaleiding is a movement-based show working on the border between dance, circus and visual arts'.
The score for this performance is, in Rutger's own words, a 'mixed bag'. The opening track Utopia, with almost 19 minutes the longest on the album, is a quiet, slowly evolving ambient piece that has a lot in common with Halfslaap ('semi-sleep', from 2010). Which along with Halfslaap II is one of my favorite releases in Machinefabriek's catalog, and will probably most appeal to the ambient audience.
But Escallation, the second track, will pull you out of your ambient slumber with 'the closest I [Rutger] ever came to creating a techno track'. Not the kind of techno you'll hear on the dancefloor, I guess, it's too complex for that. But it'll definitely work great in the performance setting. Two more (and shorter) tracks conclude the album: the more abstract soundscape-ish Dystopia, and Point Of No Return, a slightly more laid-back version of Escallation.
Zuydervelt miraculously builds a repertoire that is consistent and recognizable but at the same time surprises with each new release.
---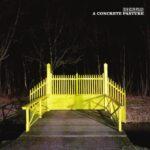 In 2020, Coen Oscar Polack surprised many with his Haarlemmerhout release, named after inspired by the park with the same name – including local field recordings with additional atmospheric layering.
A Concrete Pasture expands on this idea, but this time the recordings come from different locations such as Schiermonnikoog (one of the Dutch islands), Hong Kong, Bangkok, and possibly even more.
The opening track Cuore Nero with its fairly loud 'powerchords' acts like a statement telling us not to expect any 'documentary-style' of the isolated field recordings: it's better to approach what comes next as an orchestrated composition. The field recordings are treated as if they were one of the instruments; Polack adds many different layers of sound to create a musical composition around them.

This way, Polack is 'balancing natural textures with synthetic and instrumental sounds […] giving a meaning to a music that is liberated of its formalities and charged with a poignant imagery by transformation.'
And that can get rather intense, as can be heard in the way the drone builds up in the 20-minute Kraaiennest, before it morphs into a bagpipe-like sound and closes with a tenor-sax solo.