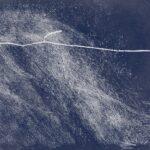 The memory of Jon Hassell lives not only in his own legacy. Many trumpet players adapted a style of playing their instruments that immediately reminiscences his style. It's almost impossible to listen to Peter Knight's Shadow Phase without being reminded of what Hassell has meant for music in general and trumpet playing in particular.
'Through the simple process of exhalation, I explored my relationship with the trumpet, which has been through so many twists and turns. I let the tones produced by my breath unfurl on long tape loops and degrade beyond recognition through pedal and plugin chains, until the only imprint of the initial gesture remained.'
But with that, we don't do enough justice to the art of Peter Knight. He's not simply a Hassell copycat: he's an artist in his own right, an award-winning composer who has released 12 albums on various labels and who was the Artistic Director of one of Australia's leading contemporary ensembles: the Australian Art Orchestra.

In addition, Shadow Phase is not 'fourth world music'. In fact, it is hardly classifiable music – it's 'a meditation on the nature of connection', created mainly in 2020's long winter lockdown. The music was created with his old friend and teacher Ania Walwicz in mind, who sadly passed away in September of that year (Ania's voice can be heard on the closing of the track A Wordless Song For Ania).
'Ania's practice as a writer relied on 'automatic' processes. Her work was informed by everything she had read (a lot) but it was created in the manner of dreams. In a state where the subconscious might bubble up and the words arrange themselves into meaning bearing forms that resonate more than represent.'
This approach can be felt all over this album. Honest, heartfelt, mindful.
---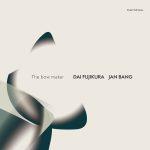 The annual Punkt festival, traditionally held in September in Kristiansand, Norway, started in 2005 and has since then gained a reputation for being different from more traditional festivals. It is a 'festival of the Live Remix', meaning that the artists are challenged to tread out of their 'safe zone' and directly interact with other artists.
'All the concerts at Punkt are remixed live, and the audience gets to hear the remixes immediately after each concert. In many cases, the remixers also invite musicians to interact with the remixes, making them a vehicle for continuous innovation and improvisation.'
This concept guarantees adventurous interactions, so it's no surprise that it attracts international artists from the centers of experimental music, such as Brian Eno, David Sylvian, Daniel Lanois, Laurie Anderson, Thurston Moore, and John Paul Jones. But the core of the festival is centered around a group of Nordic artists related to Jan Bang and Erik Honoré, the original founders of this festival.
And now there is Punkt Editions: 'an outlet for Punkt-related music, artwork and writing'. Punkt Editions plans to release 'live and studio recordings from the vaults, as well as brand new recordings.'
The Bow Maker is the very first release on Punkt Editions, and it can serve as a perfect sample for what the festival as well as the label stands for.
Main credits go to Dai Fujikura (synths, samples) and Jan Bang (samples, processing, programming), but the album introduces a wealth of contributors that are familiar with the Punkt concept and regularly participate in the festival: Eivind Aarset (guitar), Arve Henriksen (trumpet, vocals), Nils Petter Molvaer (trumpet), Kati Raitinen (cello), Tamami Tono (sho).
I can't even begin to describe the musical genres involved here, because over the years the 'Punkt Sound' has become a genre in itself. Once you know it, you'll immediately recognize it.
'The mood and atmosphere of each piece is distinct, sometimes wide in scope and spacious, sometimes enclosed and focussed, sometimes warm and hazy, sometimes cool and crystalline. The fleeting elements – whether brief incursions of drums, prepared piano or orchestra, half-glimpsed field recordings, or manipulated echoes of the other instruments – populate these spaces with a kind of ongoing life through which a leading instrument, often trumpet or voice or both, can swoop and weave. The combination of the organic spirit of the music (despite its electronic nature) with the versatility of the musicians involved means that while sounds are clearly differentiated within the soundscape, their true source is often unclear.'
So let's hope that Punkt Editions will bring the spirit of this unique festival to everyone that unfortunately cannot attend it. I'm sure it will!
---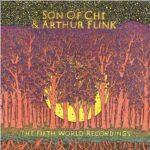 The history of Chi dates back to 1986, when they released their original self-titled cassette that has since then become a cult item (and was re-released on CD twice). The project reincarnated in various constellations: as The Chi Factory and now Son of Chi. The resulting music found a fitting home on the Astral Industries label

Core Chi member Hanyo van Oosterom, sometimes also operating as White Eagle Jones, has always admired the music of Jon Hassell. Hassell was the main inspiration for the original Chi project, the two met when Hassell performed in Rotterdam in 1987 (a concert I was lucky enough to attend), and again 20 years later when Hassell contributed to the two nights of instant composing sessions with the Numoonlab Orchestra.
So: yes, The Fifth World Recordings is a direct tribute to this legendary trumpet player and music innovator.
Van Oosterom creates the sonic layers using drones, loops, and soundscapes, resulting in a mysterious and dreamful atmosphere. Trumpet player Arthur Flink improvises his parts, 'channelling Hassell's idiosyncratic style', but at times also chooses a different playing technique, like referring to Miles Davis in his most introverted moments. It all falls into place perfectly; the two album sides create a comfortable environment to dwell in.
Fifth World may suggest that it takes the concept of (Hassells') Fourth World Music a step further. This is not the case, in my opinion, and maybe it's too early to try. After all, the Fourth World still offers more than enough to explore.