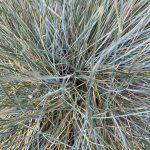 With 146 (!) titles on his Bandcamp page, Michel Banabila's discography can be a bit confusing. Among the releases with new/unreleased music are also many compilations and reworks. And apart from that, there are the occasional download-only single tracks.
Singles (2020-2022) is, as the name suggests, a compilation of recent 'singles'. So the music is not 'previously unreleased', but for those that missed the earlier single releases, or those that favor physical releases, it probably still is 'new' music.
Most of all, it is a stunning display of Banabila's versatility, both as a solo artist and in collaboration with others. Apart from the opening and closing tracks, the other nine tracks are collaborations with a variety of artists: Alex Haas & Bill Laswell, Cengiz Arslanpay, Jeff Greinke, Ümlaut (Jeff Dungfelder), Robert Jarvis, Maarten Vos and Gareth Davis.
This list of artists itself guarantees a diverse musical offer. Singles (2020-2022) presents a versatility of styles, yet it is a coherent collection because of Banabila's skillful direction. Whatever direction the music takes, listeners that are familiar with his work will immediately recognize it as 'Banabila'. It's not easy to describe what this exactly is – I guess that's what we can call the hand of the master.
I guess it's safe to say that Singles (2020-2022) is a mandatory addition for everyone interested in Banabila's music. And it's also a great introduction to his music for those that are not yet familiar with his work. But be warned: once opened up, there's a giant collection of earlier work waiting to be explored!
---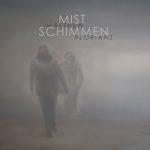 Matthew Florianz' musical career started around 2000 when he still used the beautiful alias Liquid Morphine. His early releases, such as GrijsGebied, Molenstraat, and Electronic Forest (some of them collaborations), were widely respected among the ambient audience, but also remained a bit of an underground cult – perhaps because of the consistent use of Dutch titles?
Florianz kept (self-)releasing quite some albums throughout the years, simultaneously building a succesful career as a game audio designer. (Not very relevant side note: I had the honor of creating a collage of sounds from 'The Chronicles Of Spellborn' in 2009).
His experience as a sound/game audio designer can be heard in his latest release: Mist Schimmen ('Fog Shadows', or according to Florianz himself: 'Mist Shades/Missed Figures'). It's a step forward (for instance in the use of rhythm in some tracks, such as in the opener Haven Licht where white noise bursts sound like cymbals), but at the same time it's 'nostalgia for a time in which I have created albums such as Molenstraat, Electronic Forest, Grijsgebied, Three, Niemandsland and Koude Handen'.
The album is inspired by the music of that time – without sounding retro-nostalgic, by the way: it is still music of this time, too. The music inspired by Florianz' memories of the time he lived in The Hague (he currently lives in the UK) and, of course, uses many environmental recordings from the area – all of them perfectly embedded in the synthetic soundscapes.
Again, all of the tracks have Dutch titles, adding to the nostalgia and telling the album's story in itself. They're probably uncomprehensible for non-Dutch speakers, so I'll help here: Haven Licht (Harbour Light), Nieuw Stad (New Town), Warm Ver (Warm Far), Laat Al Zo Lang (Late For So Long), Richting Zuid (Direction South), Waar Gebeurd (True Story), Toen Der Tijd (Back Then), Laat Los (Let Go) and Van Ons (Ours).
On Mist Schimmen Matthew Florianz stays true to his artistic vision and to the musical direction he chose from the very beginning of his musical career – but without repeating himself or sounding anachronistic.