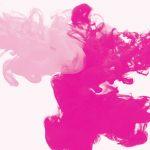 MADELEINE COCOLAS – SPECTRAL
Australian composer and sound designer Madeleine Cocolas describes her music as 'predominantly post classical and ambient instrumental music, [moving] between lush soundscapes to experimental electronics, field recordings and solo piano'. Spectral demonstrates all of that.
It opens with a vocal piece, A Memory, Blown Out, followed by a haunting piano theme layered over looped environmental sounds and voices. (If the theme of Enfold sounds familiar: it was previously included on the Vector Field Vol. 2 compilation and included in the DreamScenes January 2021 edition).

All of the (eight) tracks are created from subtle details, each of them with its own identity. But together they form a perfect and varied album of soundscapes that invite you to stay aware of your surroundings.
'Spectral is built on a foundation of sounds I collected from my immediate surroundings in recent times. I captured these sounds as a type of aural diary to mark days and weeks as they passed. At the time I didn't know why I was collecting sounds or what I would do with them, it just felt like something I needed to do and it helped me stay connected and feel tethered to my surroundings. As the collection grew, I could sense these links between them, some sounds seemed to gravitate towards one another, they self-arranged almost. It felt very natural to then build layers over the top of them, to be able to express some of the emotions that the sounds triggered, of memories from the moments from when they were captured.'
'At its core, Spectral is about deep stillness, observation and perception underpinned by emotional expression.'
---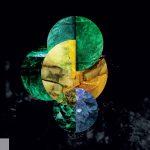 Susana López (or Susan Drone as she also calls herself on her website) is an experimental composer and visual artist from Spain. In her work, she 'explores how intangible materials (sound and light) can act as a catalyst focusing our consciousness and altering our perception'.

The Edge Of The Circle, however, is released as a CD and thus concentrates solely on sound – though the album cover illustrations may indicate what the visual counterpart might look like.
Using field recordings, loops, and drones, she creates 'sonic objects as a quest for deeper realities of nature'. She Nurse With Wound, Coil, Eliane Radigue, François Bayle and Steve Reich as her main influences. The 13-minute Black Circle demonstrates that her sound objects can be quite dark, dense and foreboding.
'The Edge of the Circle portrays a kind of abstract narrative that comprises five concentric rings rather than chapters. The work suggests an initial departure along an open road; a tumultuous journey through an intense storm; a trek along a menacing footpath; a wilderness populated by wandering spirits; and finally, a majestic, enormous hall in which those spirits dwell.'
The Edge Of The Circle is released on the Elevator Bath label and available on CD as well as a download. CD's are shipped from Austin, Texas, so European buyers may prefer to order the CD directly from Susana herself (mail address on the Bandcamp page).