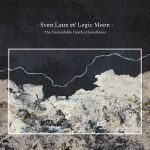 Sven Laux and Logic Moon (Tobias Lorsbach) have both earned their marks in (ambient) music, but this release on Ambientologist ("dedicated to the psychological capabilities of music") is their first collaboration. Their music sounds as if they have worked together for many years: the two artists complement each other perfectly – merging post-classical arrangements and ambient soundscapes into adventurous cinematic compositions.
While The Unavoidable Death Of Loneliness may sound positive, the overall emotion on this album "speaks to loneliness on a more familiar and fundamental level – that of unexpected loss. Expressions of despair, anguish, confusion, and exhilaration present themselves in ever-moving flux".

Track titles like We Had Yesterday, You Never Really Knew Me, At The End Of The Day, It Felt Like A Goodbye, may indicate sadness – but this description would be too simple. The message in this music is as complicated as real life; there's also Relief. "These are emotions formed, put to paper, but as though still raw and unfiltered, a free association of musical feeling."
---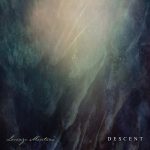 LORENZO MONTANÀ – DESCENT
Italian composer Lorenzo Montanà offers an eight-track "slow ritualistic descent towards electronic atmospheres of introspection". If that makes you wonder how such a descent may sound, nothing stops you from finding out, because Projekt Records offers this release on a Name Your Price basis. Of course anything you can "chip in" is still appreciated and will be a royalty paid to Lorenzo.
Lorenzo Montanà is a musician and a producer and sound engineer with experience starting in the early 90s. He has published a 5-CD series (Labyrinth) with Peter Namlook, and worked as a soundtrack composer whose work "landed in the trailer of The Hunger Games 1 & 2, Blade Runner 2049" and more. This may indicate that his work can be described as 'cinematic' – and this is definitely also the case on Descent.
The music on Descent feels as if it is mostly created with electronic means, even though the liner notes speaks of "expressive piano, somber cello, understated guitar" and (resampled) use of "instruments of antiquity – such ad the Kithara, The Marxophone, and the Egyptian Oud." If you listen carefully, these acoustic instrument sounds will present themselves from within the soft electro-acoustic environment. And help you "descend into complex dreamlike realms and rooms."
---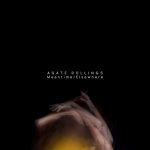 Agate Rollings is not the name of a person, but of the Italian experimental electronic ambient duo of Allessandro Sgarito and Stefano Gallone.
Meantime / Elsewhere is the duo's fifth album since 2012. It is presented as a 'concept album' about "a human being who is wandering aimlessly through the streets of a great metropolis at night".

The nine tracks all mention a specific time of night (from 0.35 AM to 5.22 AM), and place of activity: such as for example "Standing on the railway bridge, anticipating changes", or "wandering through the city desert with hands in pockets".
Some parts of the titles suggest a somewhat post-apocalyptic state of mind: "meadows of ruin", "the loss of life as you know it"… but the music is not necessarily dark or gloomy, so it's up to the listener to interpret this 'inner journey'.

Should you want more guidance with that, there's a dedicated website for this album with "reflections coming from the inner condition of the subject of the trip". The website is written in Italian, but Google Translate will help you with that if needed.