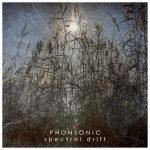 Alexander Caminada is a professional location, portrait, and documentary photographer from Stroud, Gloucestershire. Besides that, he also creates music as Phonsonic.
Discogs only mentions one self-released album (Temporal Discoveries, 2020) but also shows where the two professions meet: he is also credited for the portrait photography on Michael Brook/Brian Eno/Daniel Lanois' Hybrid album and on Roger Eno's Voices.
His Bandcamp page shows a somewhat larger discography: quite some single-track releases starting in 2016, Sentient from 2021, and of course the Konstruct collaboration album Three (squared) with Andrew Heath and Simon McCorry.

With this background, I think he can be described as a mixed-media artist with a visual approach to sound:
" I find that so often the processes used for creating sonic ideas and sounds are very similar to those for creating visual ideas and images. The language used is also very similar. We talk about a 'bright' sound or a 'quiet' scene."

Often, the tracks on Spectral Drift found their inspiration in photographs: "clouds drifting across a summer's blue sky and eventually dissolving into nothingness", "bright sunlight reflecting off tranquil lapping waves", "several objects recorded in a derelict factory", etcetera.
Caminada also compares the creation of sound as well as the mixing and editing to the process of photography: "Much like colours in a photograph; trying to change one colour so easily affects the other colours."
The 'sound pictures' on Spectral Drift all have a bright and peaceful atmosphere, created using granular synthesis and field recordings. And even there can a synaesthetic link be found: "grains of sounds are much like pixels in a picture; they can be manipulated to create something unique and unimagined."
---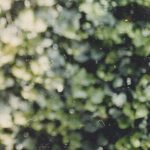 BEACHCOMBER – RELICS
As Beachcomber, composer/producer/multi-instrumentalist Adrian Gordon Cook presents a "small but captivating collection of digitized cassette loops." A rather modest description for this 47-minute collection of, indeed captivating, "music that isn't a focal point and doesn't command attention, but just simply adds some life into the pockets of silence that we've all come to know so well."
"Tape loops are humbling objects; small pieces of physical material that possess self-contained compositions that can evolve into something emotive through the use of repetition."
Intentionally lo-fi sound recorded with a 4-track tape recorder, grand piano, and a modular synth, the resulting music is remarkably effective. Tape hiss sounding like a gentle rain, the imperfections of using (old?) analog tape, the simple but effective piano chords, it all adds to the overall atmosphere.

One would expect a collection like this to be released on cassette, but it is not: it is released as a digital download only. But it still feels like playing one of your favourite albums recorded on cassette, the one you have played so many times that it starts to wear out.

"A pensive exploration in ambient music", indeed.