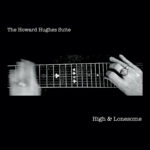 When used in ambient music, the 'high lonesome sound' ("its keening cry, its aching, melodic, yet paradoxically uplifting weeping") of the pedal steel guitar links back to Brian Eno & Daniel Lanois 1983 album Apollo – Atmospheres and Soundtracks. A hard one to match, but The Howard Hughes Suite lives up to the task, as demonstrated in this set of 'Ambient Americana' called High & Lonesome.
Not sure who is behind The Howard Hughes Suite – let's just assume it's a "reclusive, lone, multi-instrumentalist" from the UK, perhaps called Howard Hughes. Like many, many others with him, recent times made him "even more stressed and anxious than usual".
Though "insomnia was stealing (his) nights, the whole process became a cathartic and calming experience, (channeling) this exhaustion into something positive."
"Perhaps the very absence of sleep is the invisible, guiding hand that authored and informed these sonic dreamscapes and their ethereal narratives; an aural aid in the art of losing yourself, surrendering and letting go."

There are only a few instruments that can express the feeling of suffering, loss, and melancholy while at the same time expressing hope like the pedal steel guitar does.
If you want to hear a touching example, play High & Lonesome.
---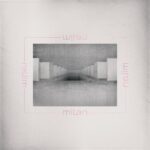 ALISTER FAWNWODA, SUZANNE CIANI, GREG LEISZ – MILAN
The pedal steel guitar is also extensively featured on Milan, a collaboration between Greg Leisz (pedal steel guitar), Suzanne Cianni (synths), and multi-instrumentalist Alister Fawnwoda (production).
The five tracks (41 minutes) explore slowly evolving -beatless- soundscapes in which the sound of the pedal steel floats around the layers of (modular) synths. Two totally different instruments engaged in a fruitful dialogue.

The longest piece, Leopard Complex (12:53), starts quiet and moderately, but gradually builds a massive sound in the second half. The other tracks vary in length between 5 and 8 minutes.
As calming as the instrument may be in a setting like this, the sound of the pedal steel guitar is a sound that demands attention. So this is not really the kind of 'ambient' music to play in the background where it should be hardly noticed: this definitely needs a more active listening approach.

A slightly different approach perhaps, but still a fine example of what The Howard Hughes Suite calls 'ambient americana'.