Only one day after I published the previous Various Various post, the Tâalem label published two massive compilations, together stretching up to 24 hours of music, sounds, drones, and experiments. So here's an 'addendum' to the previous post.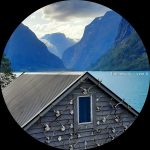 Since their start in 2001, Tâalem released more than 270 titles, most of them on the label specific format: 3-inch CDr's. For six years now, they had a good tradition to close the year with a Homework compilation, presenting previously unreleased music by as many Tâalem artists as possible.
This is the sixth Homework edition, featuring 61 tracks with a massive playing time of 10 hours and 14 minutes – track length vary from 2'46" to 32'03. As a bonus, a video of Mimésis by Désaccord Majeur which is also included in the download.
"Most of the contributing artists were already present on the previous editions (even on all of them for a few!), some appear for the first time, some are back after a long period of inactivity, others could unfortunately not make it for this sixth volume."
Such a gigantic collection can best be consumed in parts, of course. Unless you have enough stamina to endure over 10 hours of rather experimental electronica, drones, soundscapes, field recordings, noise (and even some occasional 'music').

With so much in one package, not every track will be to your liking, that would probably be impossible. But there's enough to choose from and make a personal selection.
Especially, since Tâalem and the contributing artists are generous enough to offer this as a Name Your Price download!
---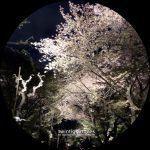 In 2016, Tâalem presented another massive compilations to celebrate their 15 years of existence. It was then called 15 Années. This means that they exited for 20 years in 2021 – time for another celebration!
Especially since the label also decided to change their release policy: there will be no more physical 3-inch CDr releases anymore, of which Tâalem released a striking 142 titles.

"It was a good time for a change. bye-bye 3″cd-r, we still love you but it's getting way too complicated to go on like this…"

To mark this 'end of an era', Tâalem updated the 15 Années into 20 Années by adding another 33 tracks from their releases in the last five years.
Unlike the Homework series, which presents previously unreleased tracks, 20 Années presents music from all of their 143 releases. With some exceptions, most of the tracks are extracts from the original pieces, so if there's a track you particularly like you may want to check out the original release. Even with most tracks being extracts, this compilation runs just five minutes short of 15 hours – so there's a label sampler for you!
It is not exactly clear what the future may bring, but Tâalem clearly won't stop existing, so I guess it'll go fully digital in the near future. But for that, we'll have to wait and see what the label is up to now.
[Edit: Tâalem confirmed that there still will be physical releases in the future, just not on the 3″ CD format]
20 Années is offered as a Name Your Price download. But of course, donations for such a massive release are welcome.
If you previously downloaded 15 Années, you can simply re-download the updated collection.