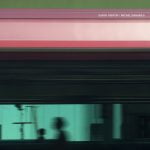 June was a very rainy month, which was why Michel Banabila spent a lot of time watching NASA videos about the Juno mission. Or, maybe I'd better rephrase that: after watching the NASA videos he spent a lot of time creating this album which was inspired by the Juno mission.
In retrospect, we can be happy this was no ordinary sunny month, because inspired him to create this great album!
Starting out with a piano theme that demonstrates why his music works very well in theatre and documentary soundtrack settings, the tracks focus on outer space – becoming more abstract while never losing their melodic, human, touch.
Alien electronic soundscapes, sometimes 'earthened' with violin samples (performed by Salar Asid), piano, cat meows, and many distorted voice fragments (the kind that unmistakably identifies Banabila's work).
With titles like What Creature Is That and We Are The Aliens, this album's viewpoint is nót only that of earth's astronaut, but also  of the imaginary  Jupiter inhabitant watching the earth invaders approach.
After working ceaselessly and tirelessly for more than thirty years, recent re-issues of his early work finally gained the international acclaim it deserves (the 
Bureau B
compilation 
Early Works / Things Popping Up from the Past
and
Astral Industries
reissue of 
Chi Original Recordings
).
But it's important not to get stuck in the past:
Banabila
is alive and kicking and still creating an impressive stream of new music!
With his recent albums, 
Michel Banabila 
has explored many – often experimental –  territories. 
Earth Visitor
demonstrates he's also still a master of cinematic ambient!
Note: the download also contains two bonus tracks: Prayer and Space Expo Trailer 2016.

---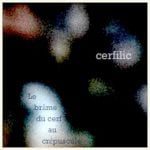 The Call Of The Stag At Twilight, as the title translates, is a solo project by Jamie McCarthy, aka Cerfilic. McCarthy is a former member of the Gavin Bryars Ensemble and from the Canadian band The Hidden Cameras.
Cerfilic presents 'ambient sounds with the slow and sudden changes of weather systems and cloud formations'.
La Brâme opens with a slow string piece, The Last Thirteen. Strings are the main instruments on this collection (with the occasional exception such as The Internationale Music Box), but they can sometimes gradually dissolve  into the background soundscapes which can get quite abstract as the album progresses.
With its long (shortest is 6'45", longest is 25'31"), unhurried and ethereal tracks the music reminds me of the work of The Stars Of The Lid (later A Winged Victory For The Sullen).
Which is one simple and effective argument to recommend you to check out this album!
---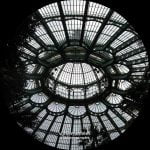 The Taâlem label's aim is simple: "exploring the different sides of ambient music". Their statement continues: "as we're tired of all these ultra-limited & ultra-expensive releases, taâlem discs are unlimited editions and are sold for a cheap price. As long as demand exists, every release is available."
The label celebrates its 15th year of existence, and it does so with this massive overview of past releases that is free to download.

Vijftien Années (Fifteen Years, in an unusual combination of Dutch and French) contains no less that 109 tracks selected from all physical releases – its playtime is more than 11.5 hours!
The collection is almost impossible to digest in one go – not only because of its length but also because of the contents – but when listened in parts it's an inspiring treasure of experimental, often industrial, ambient soundscapes.
There are quite some familiar names in the collection (Daniel Menche, Aidan Baker, Jeff Stonehouse, Dronaement, Netherworld, Yui Onodera, Chihei Hatakeyama, Celer, Simon Whetham, Nobuto Suda, Strom Noir, Pleq, Yann Novak), but of course a lot of relatively unknown artists, too.
So it's a great way to explore the label's output and discover new sounds.
All of the tracks are edited down to about six minutes each (the originals can be much longer). As this is a 'gift' sampler and not a 'real' release, the tracks have not been re-mastered so there can be some differences in volume.
(Tip for those that download the MP3 version: MP3Gain is a helpful tool to level the overall output volume in a non-destructive way)