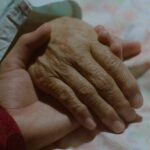 Clarice Jensen already is (or should be) a familiar name for her previous releases For This From That Will Be Filled (Miasmah, 2018), The Experience Of Repetition As Death (130701, 2020), or from her Platonic Solids release on Longform Editions (2020).
Ainu Mosir is her first film score, and already three others have followed since its release (in January), so there's probably a bright new future ahead in her musical career.

Recorded at home with cello, piano, and electronics, Clarice Jensen creates an intricate atmosphere for Takeshi Fukunaga's Ainu Mosir, a coming-of-age tale set in an indigenous village in Northern Japan. Other than perhaps expected in a movie about the struggle between "maintaining the tradition of his ancestors and the lure of the mysteries of adulthood", Jensen's music only has some vague references to complex Japanese musical traditions, but at the same time "superbly communicates the emotional complexity and depth of this wonderful film".

Ainu Mosir (the movie) has the length of a feature film (84 minutes), but this release presents only 15 minutes of its soundtrack. I haven't seen it so I don't know if there is more music by Clarice Jensen featured, but the 15 minutes on this (digital only) EP are enjoyable enough to raise interest in the movie it was scored for.
---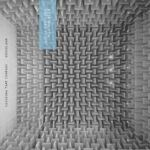 According to Discogs, The Lost Clock is only the third (solo-)release of Toronto-based composer/performer Rose Bolton. But her website displays a far more extensive list of works, including many film scores, classical/new music works, and appearances on various compilations (often promoting the work of women composers: Bolton is also the founder of EQ: Women In Electronic Music community).
On the four tracks (36-minute) on The Lost Clock, she demonstrates her ability in electronic music composing. The tracks are "motivated in their inception by themes that run through much of [her] work– the relationship between memory and dreams, mortal perceptions of the inexorable passage of time, and an abiding sense of the profundity of life itself".
The listener may or may not feel connected to these themes, but the music is definitely very personal which creates an emotional tension that a lot of electronic music often lacks.

The Lost Clock is a cassette release on Cassauna Tape Company, an imprint of Important Records – a label that previously released works of Pauline Oliveros, Éliane Radigue, Else Marie Pade, Christina Kubisch, and Alvin Lucier. So I guess further recommendation is unnecessary.

I should have written was a cassette release, by the way, since the cassette itself has already sold out. But the digital download is still available.
---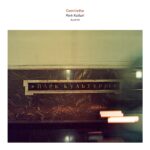 Park Kulturi is the name of Moscow's metro station: "the first station of the city's vast, mysterious, and largely off-limits underground grid."

It is also the closing track of the debut EP by Genrietta on Dragon's Eye Recordings, where the rhythm mimics the sound of the underground train following the rails.
Each of the five tracks reconstructs her memories of "the atmospheres of five different Moscow locations: metro station, underground pass, power station, forest, and urban highway. Each track represents the composer's recollections of their soundscapes and dynamics."

I'm not familiar with these Moscow locations, but Genrietta's "mix of abstract associative atonal elements with melancholic melodies and progressions" definitely creates a nice and exciting post-industrial atmosphere.