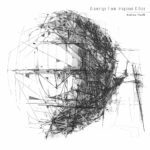 It is hard to tell what it is, but the music of Andrew Heath has a sound that is immediately recognizable. The "quiet and intimate lower-case music", as he calls it, is always very open produced and bright sounding – with the sound of the piano, upfront in the mix, combined with found sounds, processed field recordings, and electronic sources.
According to Heath himself, the music on Drawings From Imagined Cities is less dark and somber than his previous releases, with a "more open and tonal sound reflecting that peaceful, unhurried environment".

"I found myself experimenting with a more dreamlike palette, warmer and quieter which mirrored the days I spent walking and simply listening to the muted world around me."

While I can't remember experiencing his previous work as "dark and somber", I definitely agree with what he says here.
This album is a perfect daydream companion, where the sound of your own environment blends in with that of Andrew Heath, while the quiet and peaceful atmosphere is set by his – perfectly recorded – musical details.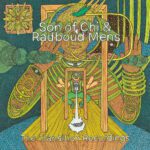 The original Chi was a legendary multimedia collective from the mid/late 80s. For long, their work remained 'cult', only known by few. But over time the quality of their music was recognized and re-released in various editions (knowns as 'the original recordings')
Since then there have been various incarnations with different names like Chi Factory and now: Son Of Chi. But in all these incarnations, the soundscapes remain close to the sound of their original release.

Even so, this album is titled The Transition Recordings, because of its "subtle developments in the sound and expansion of tonal vocabulary, whilst retaining the organic instrumentation and rapturous dreamtime narratives".
Son Of Chi came to be after original Chi member J. Derwort died in 2019. The exact line-up of this particular edition is not clear, but I guess it includes the original project instigator Hanyo van Oosterom working with Dutch sound designer Radboud Mens on this occasion.
Combining the sound of Chi with Mens' capability of creating soundscapes indeed results in a new view on the Chi concept, while at the same time remaining true to the original sound. A transition that makes one curious about what will follow next.

Like the previous Chi-related releases, The Transition Recordings found a fitting home on the Astral Industries label, with a 180-gram vinyl released as well as a digital download (no CD version).

(Release date: September 10)
SON OF CHI & RADBOUD MENS – THE TRANSITION RECORDINGS (Side B fragments)