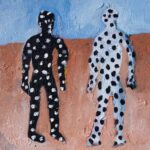 Simon McCorry does not simply release an album. In his music, "he explores ideas, taking the question and twisting, reordering, undermining and subverting it".
This comes as no surprise knowing that he is not only a trained cellist but also studied philosophy. Thus, each track is a different meditation on the question from the album title.

"Are we from 'the life-giving waters that are taken for granted'? Are we made from the thermonuclear explosions deep within the centres of stars? Are 'we such stuff as dreams are made of?'"

Born in London "to mixed Indian/British heritage", the theme of 'migration' is near to his heart and obviously a source of inspiration.
I'm not sure if this would immediately be clear to a listener that approaches the music without knowing its background. There's only one direct reference in the title (Migrations), and – being instrumental music – the music itself is completely value-free.
The cello may be an important instrument in creating his sound, but it is heavily embedded in warm electronic soundscapes. McCorry cites Aphex Twin('s Selected Ambient Works), Silver Mt Zion, Stars Of The Lid, Jon Hassell, as well as King Tubby, Lee Perry, and Gyorgy Ligeti as his main influences – which may give an impression of how his music sounds.
Or, perhaps, based on these references, you cannot really imagine how it may sound.
Both ways it's best to listen to this album.
---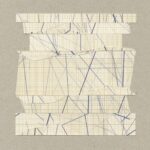 Just two months after the release of And Where Are You Really From?, there's another release featuring Simon McCorry: this one is a collaboration album with Canadian artist Anthéne (Brad Deschamps), this time on the ever-prolific Whitelabrecs label.
The Equation Of Time refers to "the differences between the day of the earliest sunrise, the day of the latest sunset, the longest day". The track titles are taken from T.S.Eliot's 4 Quartets, "which also deals with the contemplation of time."

"You can surmise from these poems that ideally, one would focus only on the present, in order to make the most of each turn of the clock; the past cannot be altered and the future is unknown."

Deschamps' guitar and McCorry's cello almost fully dissolve in the densely layered soundscapes, but at the same time, they still define the music's character. This music sounds more organic than synthetic. It is 'ambient music' in the way the abstract compositions defy time, in having no (or hardly) discernable thematic progressions: there is no 'past' and there is no 'future'.
There is only 'now'.
"A wash of faded memories, unknowns, and current thoughts stir into one-another; ambient music itself always seems so able to reflect and evoke a sense of wonder, at things far bigger than we can ever comprehend."
The last track of this album is titled Vanishing. Which links us to Dave Nelson's album below.
---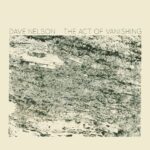 Apart from his usual instrumentation – voice, electronics, and trombone – Dave Nelson uses a rather weird and unusual instrument called Coquantus (Please note: if you open this site to find out about this instrument, do not mistake the sounds on that page for the sound of Dave Nelson!)

The trombone itself is a unique instrument, with its deep human voice-like sound. It is not often used in ambient/experimental music – probably for a reason. But if it is, it's very effective.

New York-based trombonist Dave Nelson is a session player that has performed live with David Byrne/St. Vincent, The National, Vampire Weekend, Beirut, Bonobo, and many more. Apart from that he also performs with classical and new music ensembles.
For artists like him, the global pandemic has been devastating. Nelson used this year to record a series of improvisations "to reflect the mood of this ill-fated year and attempt to understand the deeper philosophical context of the moment."
While improvising, he "found a meditative calm in the process", and this can be heard on this resulting album: calm, introspective pieces that leave a lasting impression.
As devastating as 2020 was for many people, there's no denying that it has also brought us many good things. Like this album, for instance.