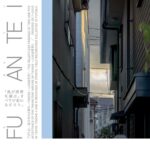 "The wind carries emotions. Everything will change."
Such is the hopeful translation of the title of this debut release by Fuantei. It is released by 901 Editions. The motto of this label is "9+1=0 – There is beauty in sudden change".
There is not much information about who Fuantei actually is. For most of the tracktitles we have to rely on Google Translate: て translates to 'Help' (which is an interesting title for the short opening track), 祐天寺の日暮れ possibly means 'Sunset at Yutenji'. There are two live tracks (音音 means 'sound'), a track simply called 'Track 3', and another about "The Relentless Passage of Time And The Acceptance Of The Transitory Nature Of Things".
That last title may be the best description of what this album sounds like.
Fact is that Fuantei presents an unusual sound, compared to many other releases. There's something remarkably original in his (or her) sound design that immediately stands out on first listen. At the same time, it is not tóó far out there – it is as natural as the passing of time indeed. So just sit back, listen and 'accept the transitory nature of things.'
---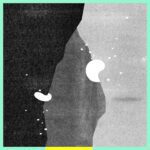 ANNA AARON & BERNARD TRONTIN – MOONWAVES
When Young Gods drummer Bernard Trontin and Basel-based 'pop-artist' Anna Aron decided to create a collaborative ambient album, they never discussed its concept. They just listened to the parts they exchanged. There was no need to speak at all. Not that this was by choice, or "that it was justified by any conceptual approach": it just wasn't needed.

"As soon as you start talking about music, you add an extra layer of communication. […] It automatically becomes an obstacle; an additional translation process then becomes necessary."

Moonwaves proves that music is a universal language in itself. From their remote locations, the two artists have a fruitful conversation without words, resulting in an album of ten refreshing tracks, each of a different nature.

Moonwaves is released on Anna Aaron's Bambient label, a label "for ambient and unusual music, to give the artists we love the space for exploring the more experimental side of their creative work, their less known artistic facets and the vastness of their ability to discover new possibilities of sound."
Mission achieved.